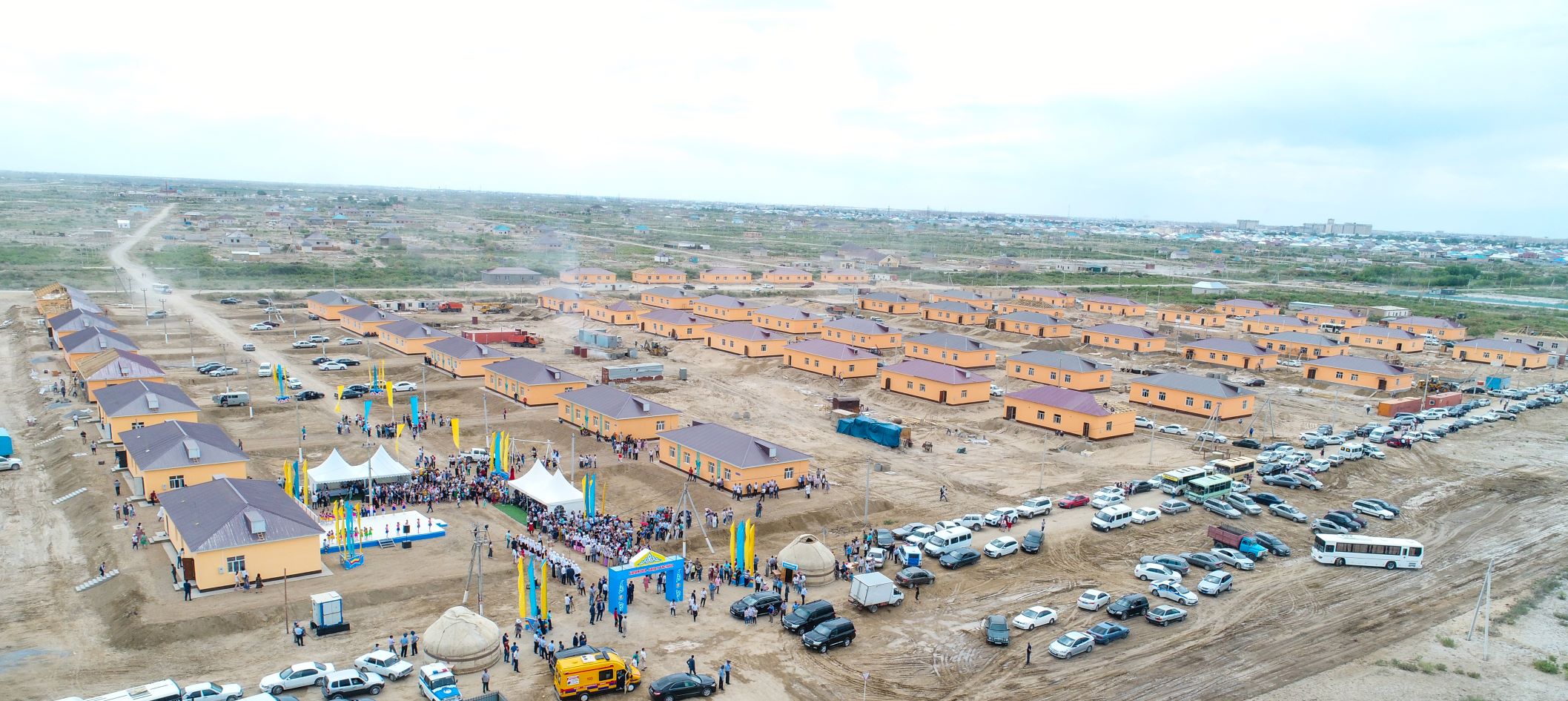 Bulat Utemuratov's Foundation Allocated USD 2 Million for Housing Construction for 100 Families in Arys Town
50 duplex houses, each of which is designed for two families, will be constructed at the account of the Foundation's money.
The houses will be constructed on direct order and under control of the Foundation; the contractors have been already selected; erection of the houses is planned to be completed to the middle of September of this year. The houses will be ready for settlement immediately after construction completion, with final finishing, necessary household appliances, ready-built kitchen and sanitary conveniences. A site of 10 Ares is allocated for one house, therefore, every family will have own garden.
"The whole Kazakhstan feels for the happened event in Arys town, the tragedy has come home to everybody. We would like to support our fellow nationals and make our contribution to restoration of the town. Therefore, the founder of the Foundation has made a decision to expand and continue the Balameken Project aimed at the housing construction for the Kazakhstani in need. The Project was started in spring of current year in Kyzylorda city, where the houses for 100 low-income families with multiple children were constructed at the account of money allocated by the Foundations. We will use in Arys the positive experience that we had got in Kyzylorda city," Marat Aitmagambetov, Director of the Bulat Utemuratov's Foundation, said.
A land site for microdistrict construction has already determined; all required infrastructure will also be constructed simultaneously with the residential houses.
Previously, the Bulat Utemuratov's Foundation had declared about allocation of KZT 60 million for 2 thousand of persons aggrieved in Arys town within the framework of the Help Card Project. Families with multiple children and disabled people will receive money.

Back to the news