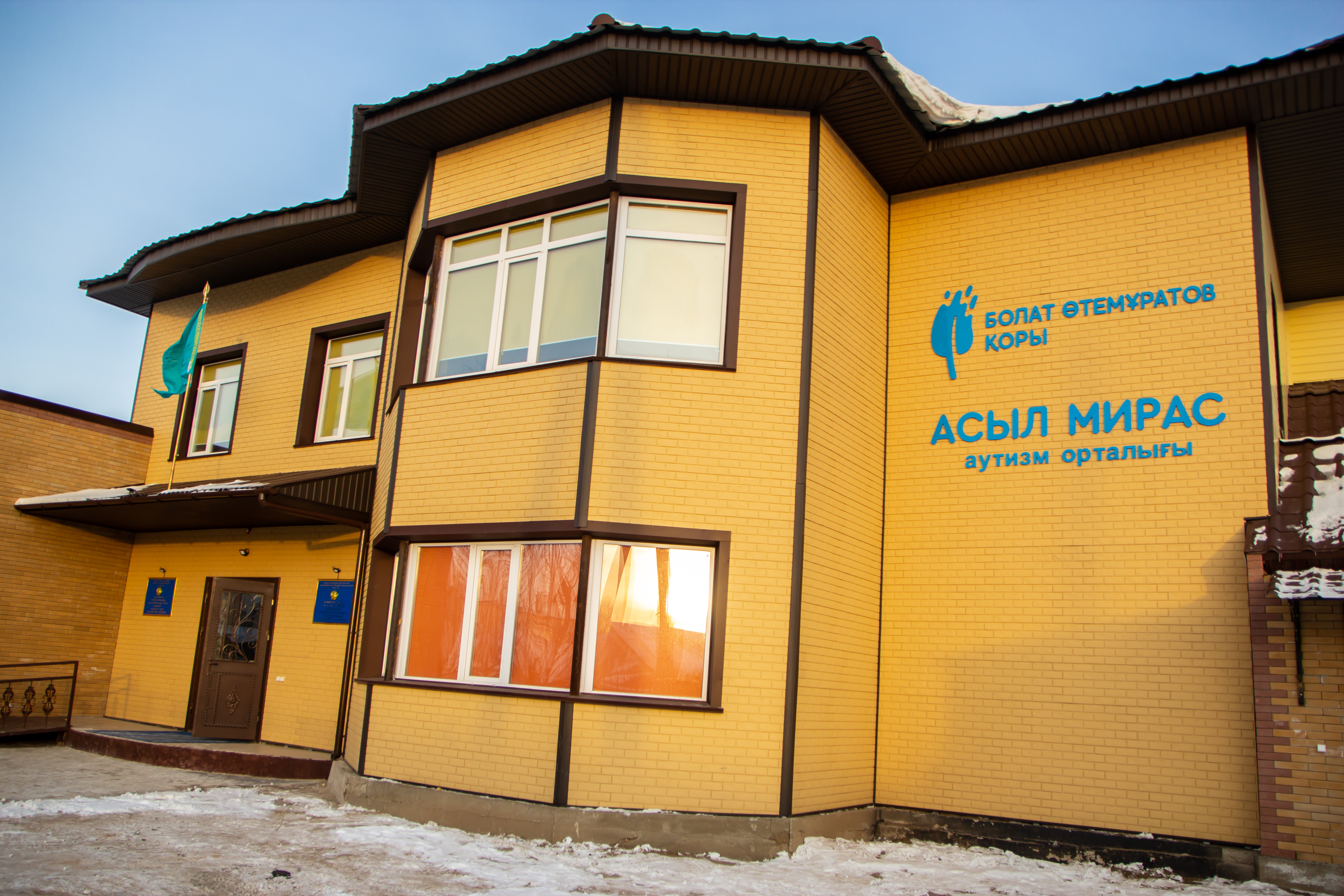 The ninth Asyl Miras Autism Center in Kazakhstan was opened in Pavlodar
The best world practices and methods of working with children with autism spectrum disorders will be introduced in the Pavlodar Region. Today, there was the opening of the Asyl Miras Autism Center created by joint efforts of the Bulat Utemuratov's Foundation and the Akimat of the Pavlodar Region.
"I would like to express my deep gratitude to the Bulat Utemuratov's Foundation for assistance in opening the Center. Our region was in dire need of it, and today is a great event for all of us. I would also like to thank parents and representatives of NGO for awaiting this event. I share your joy and sincerely hope that opening of the Center will become a new stage in the autism correction development in the Pavlodar Region," said Abylkair Skakov, Akim of the Pavlodar Region.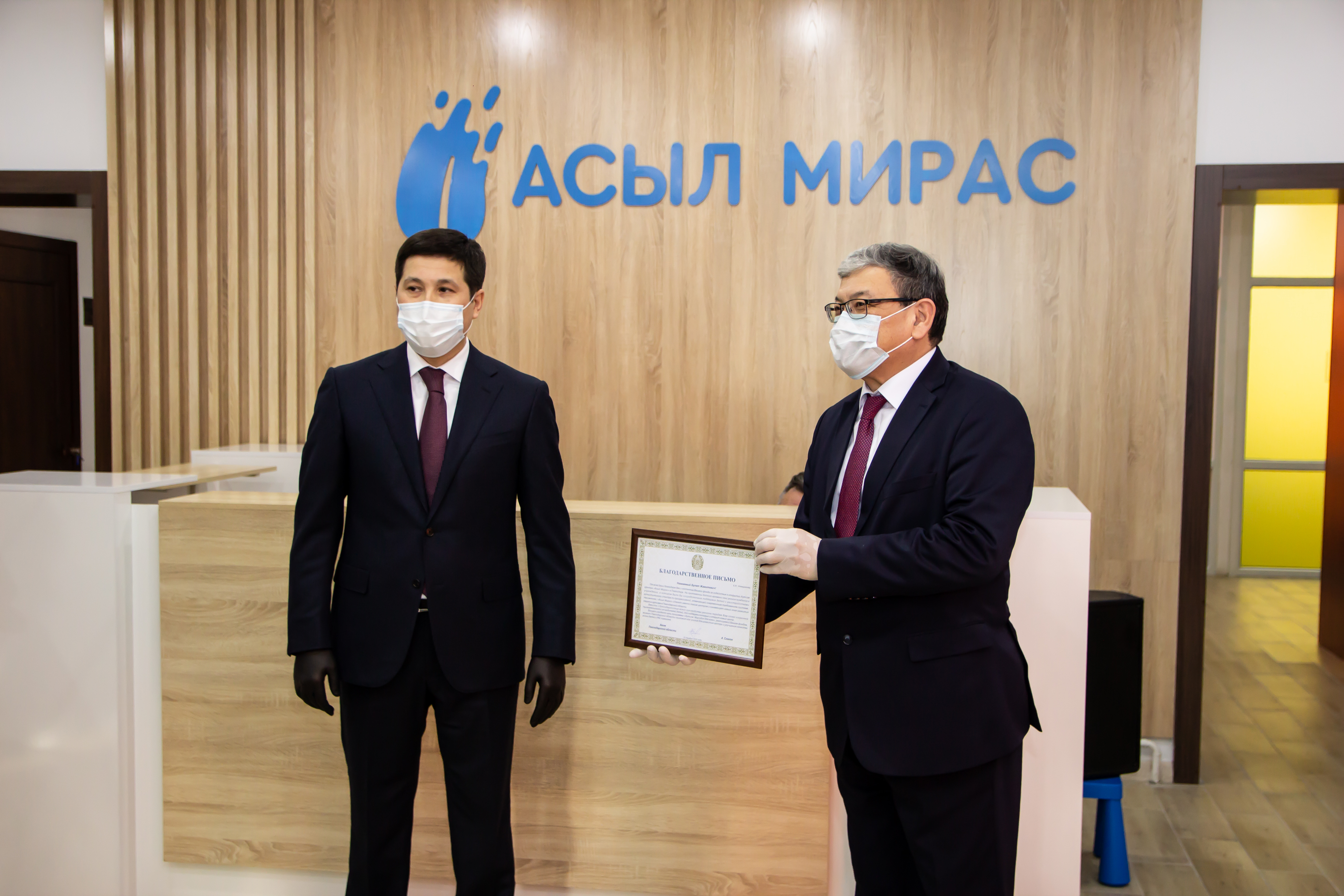 According to the data of CDC (USA), at the present day, autism spectrum disorder (ASD) is diagnosed in one of 54 children. In Kazakhstan, according to the Psychological, Medical and Pedagogical Consultation Service, autism was diagnosed in 3820 children. However, according to international experts, the real number of children with ASD significantly exceeds this figure. According to the calculations of the Director of the Autism Institute at Oregon State University (USA), Dr. Eric Fombonne, 59 thousand children have autism spectrum disorders in our country. 309 children with ASD are officially registered in the Pavlodar Region.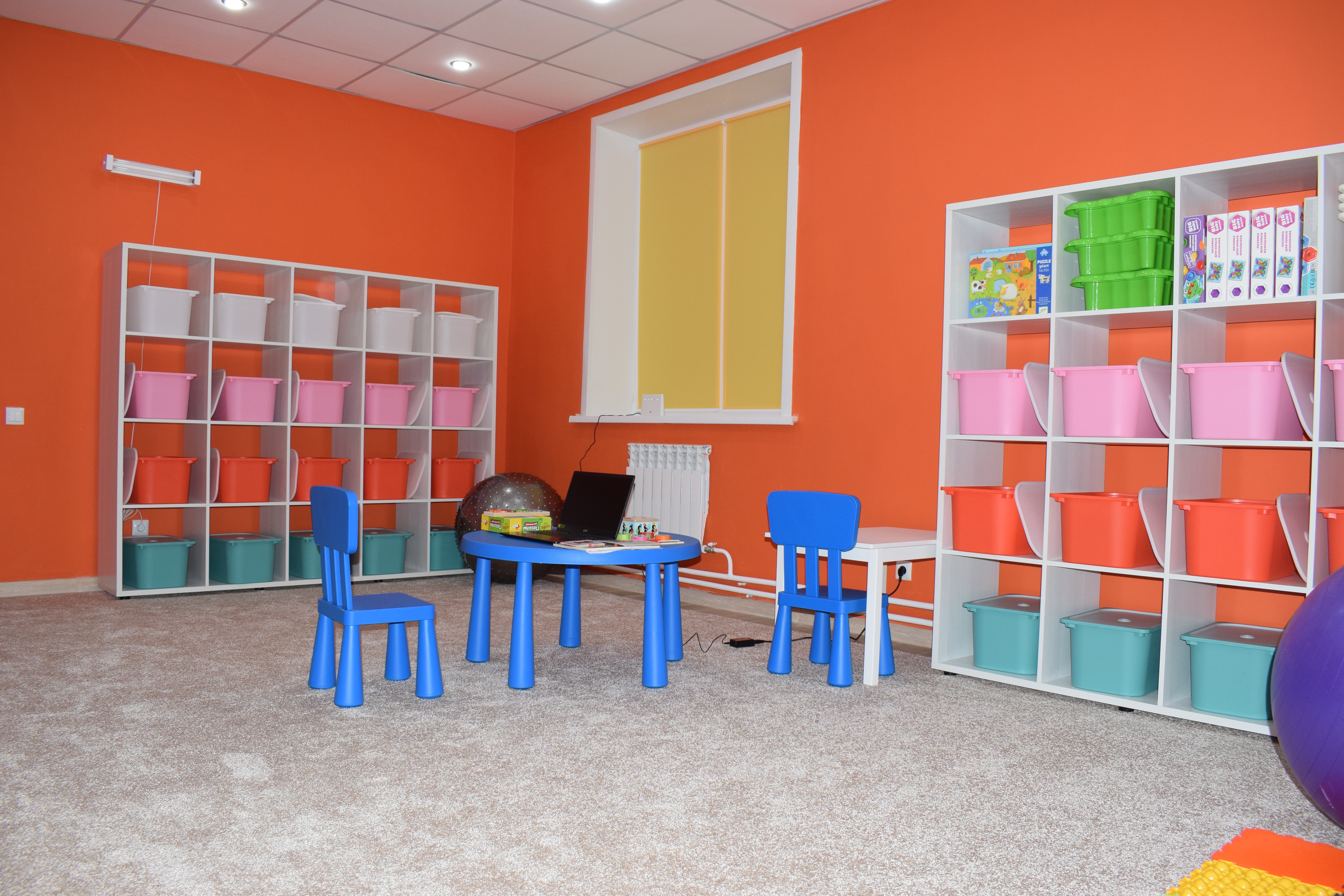 Since 2015, the Bulat Utemuratov's Foundation has implemented the program "Autism. One World for All". It is aimed at the study and implementation of the most effective methods of care for children with autism spectrum disorders in Kazakhstan. Within the framework of the program, the Asyl Miras Autism Centers were established in nine cities of Kazakhstan (Nur-Sultan, Almaty, Kyzylorda, Ust-Kamenogorsk, Aktobe, Uralsk, Shymkent, Petropavlovsk and Pavlodar). Their main task is detection of ASD at the earliest stage, socialisation of children, and development of their essential skills. Seven-and-a-half thousand children were diagnosed in the centers, more than 5.5 thousand children were enrolled in the programs, and 4.3 thousand children completed the programs. Asyl Miras Autism Centers work on a fee-free basis.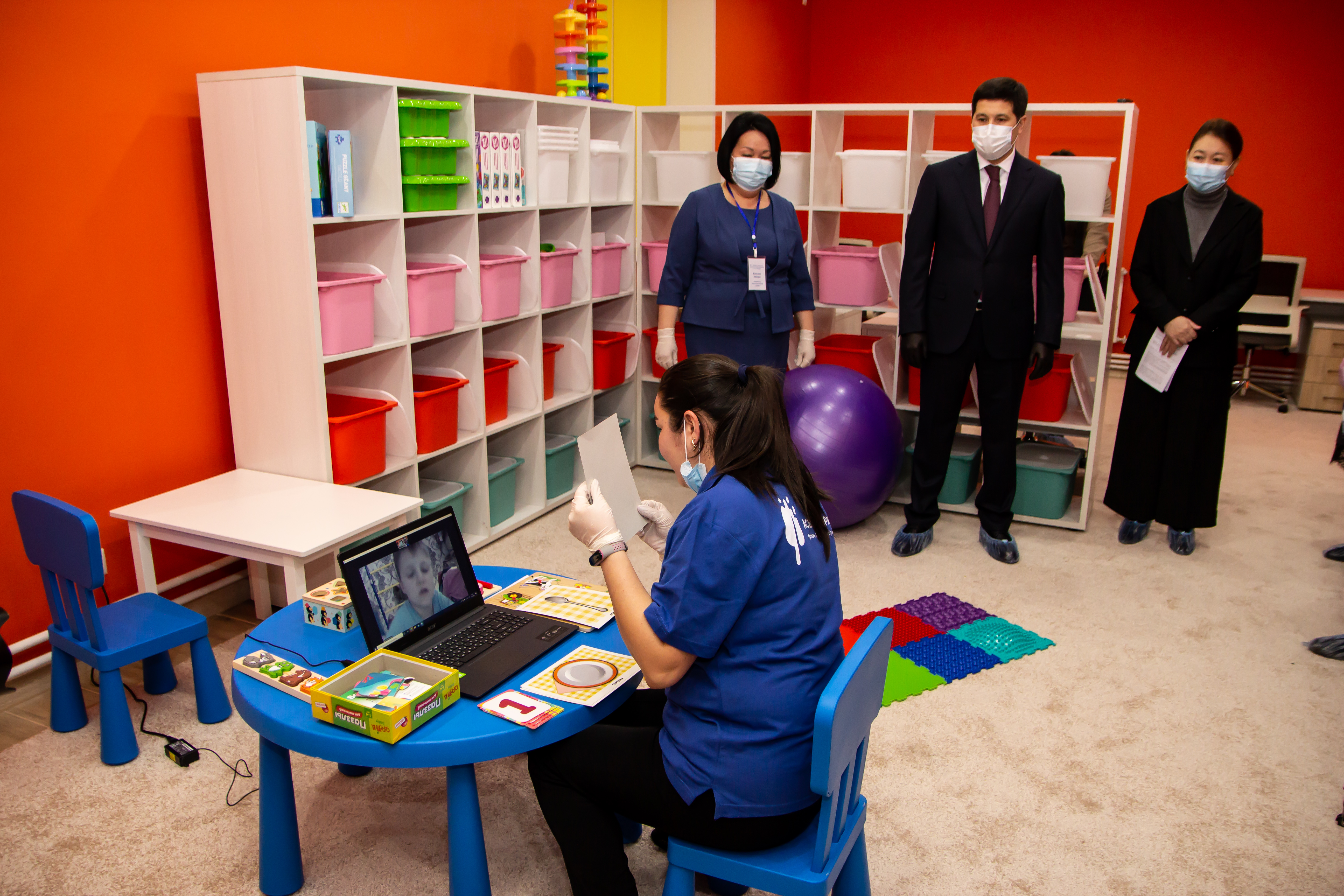 "Doors of our Centers are opened for all parents and children every day; there, totally free of charge, our specialists prepared in accordance with the cutting-edge methods will help to diagnose ASD and, in case of detection of the disorder in a child, will include him/her for corresponding program for development of necessary skills. All our centers carry out the lessons according to the American methods developed by the University of California and Marcus Autism Center in Atlanta. These methods had proved their effectiveness. Each child who had been studied or is studied in our centers has development progress", Marat Aitmagambetov, Director of the Bulat Utemuratov's Foundation, said.
Parents of children with ASD unanimously expressed their opinions that the Asyl Miras Center was necessary for the region. Maria Terentyeva, mother of a child with autism, said, "We have already been to a similar center in Ust-Kamenogorsk, we are familiar with its methods. And of course, we are glad that the Asyl Miras Center has been opened in our city. Now we can get expert consultations on an ongoing basis, and we will learn to work with children ourselves. The most important thing is that every parent of a child with ASD knows how to deal with such a special child. We hope the specialists will help us. We are grateful to the Regional Akim and Bulat Utemuratov for opening such a Center."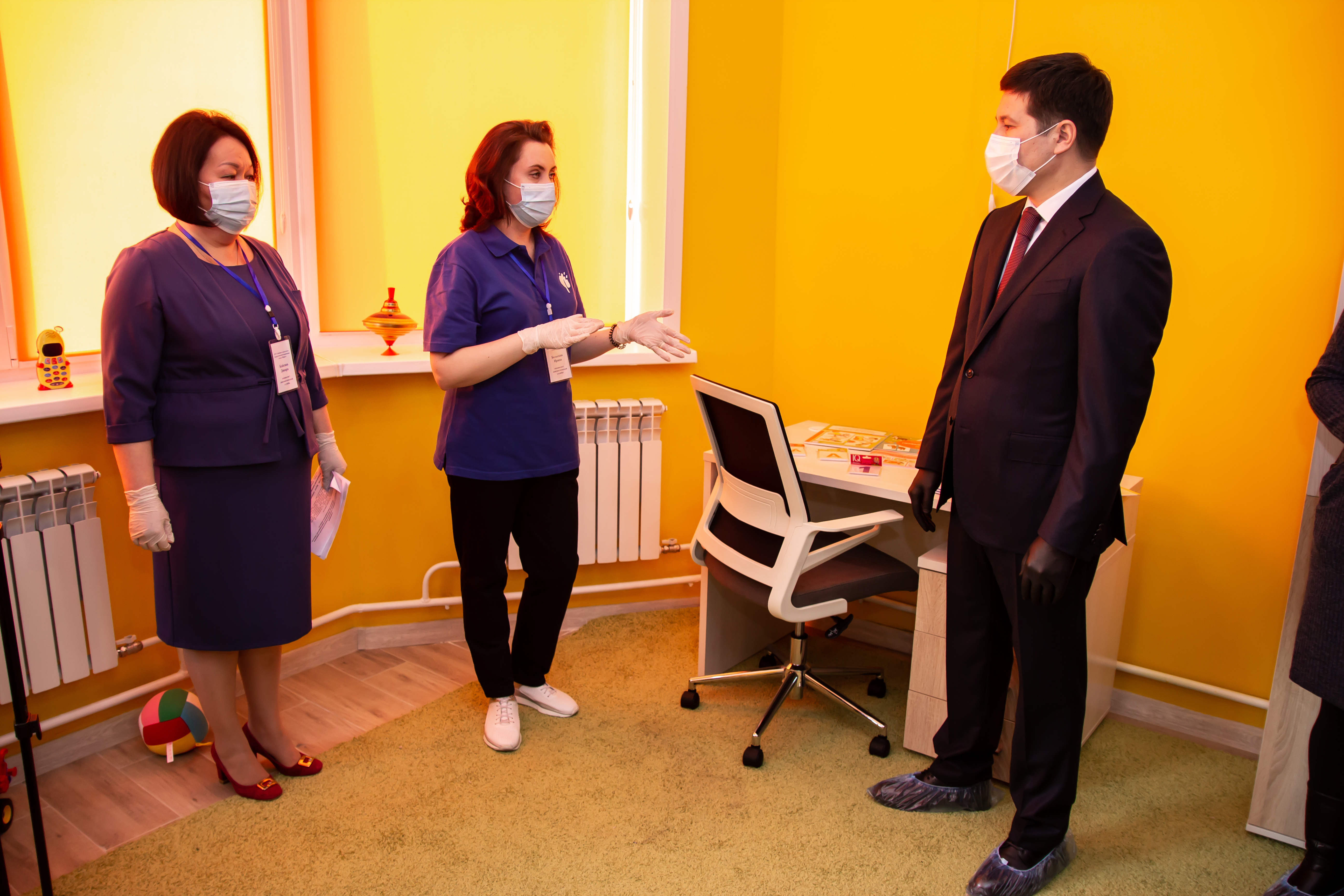 Director of Altyn Bata Public Foundation, Rehabilitation Center for Children with Autism and Children with Mental Disorders, Yevgenia Stilvaga noted, "Opening of the Asyl Miras Center in Pavlodar is an important step, because unique technologies and methods have become available to us. Previously, our parents had to travel to Nur-Sultan, Almaty or other cities where such centers are available."
Back to the news