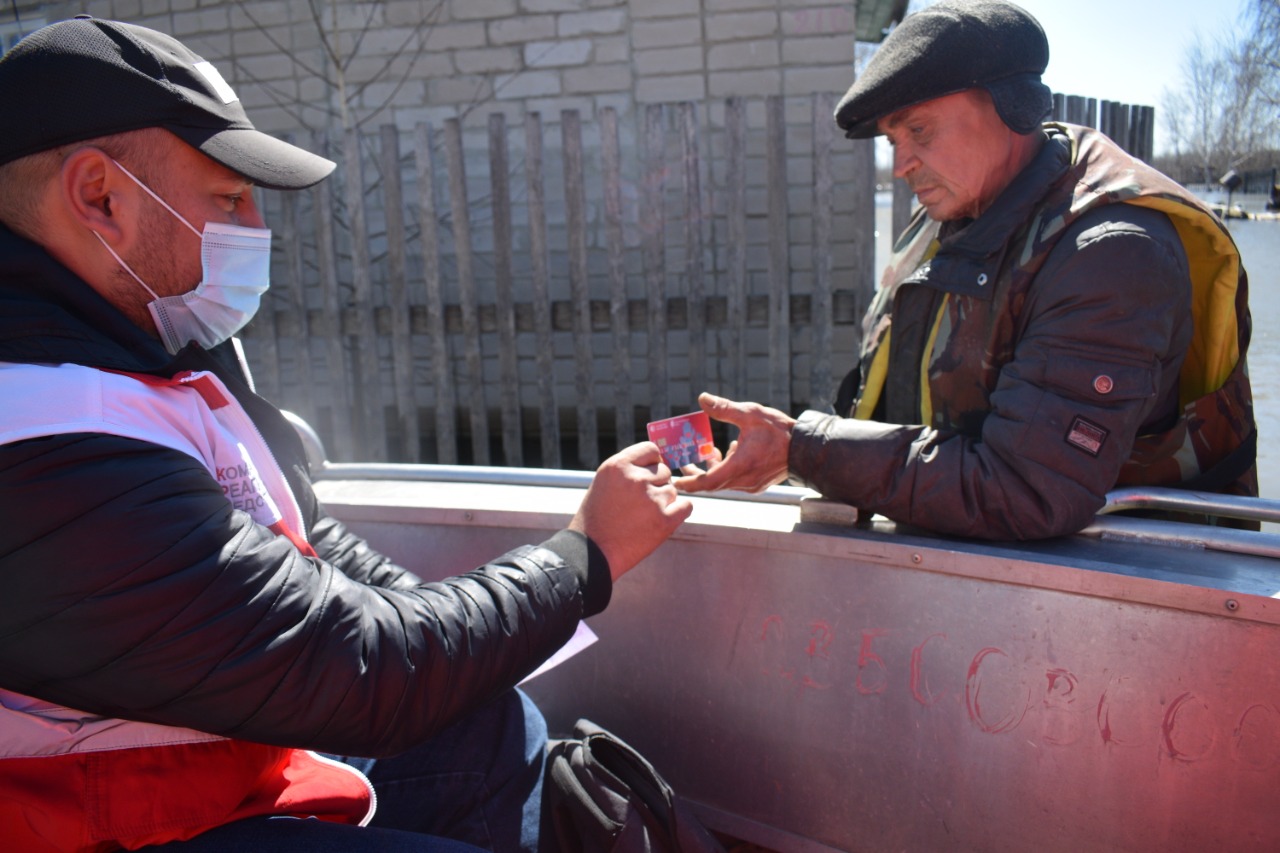 Flood victims in Petropavlovsk received over 43 million Tenge from the Bulat Utemuratov's Foundation
Within the framework of the Aid Card project, implemented by the Red Crescent of Kazakhstan, the Bulat Utemuratov's Foundation and Fortebank, 861 residents of the North Kazakhstan region will receive financial assistance for a total amount over 43 million Tenge. As a result of the intense snow melting, the suburban area of Petropavlovsk turned out to be in the flooded zone.
The Red Crescent Disaster Response Team assessed the situation and needs of flood victims in Petropavlovsk. Bank cards with 50 thousand Tenge for each family member will be handed over to 224 families. Assistance will be provided to citizens from the category of socially vulnerable groups: single pensioners, large low-income families, people with disabilities and others for whom flooded houses are the only housing.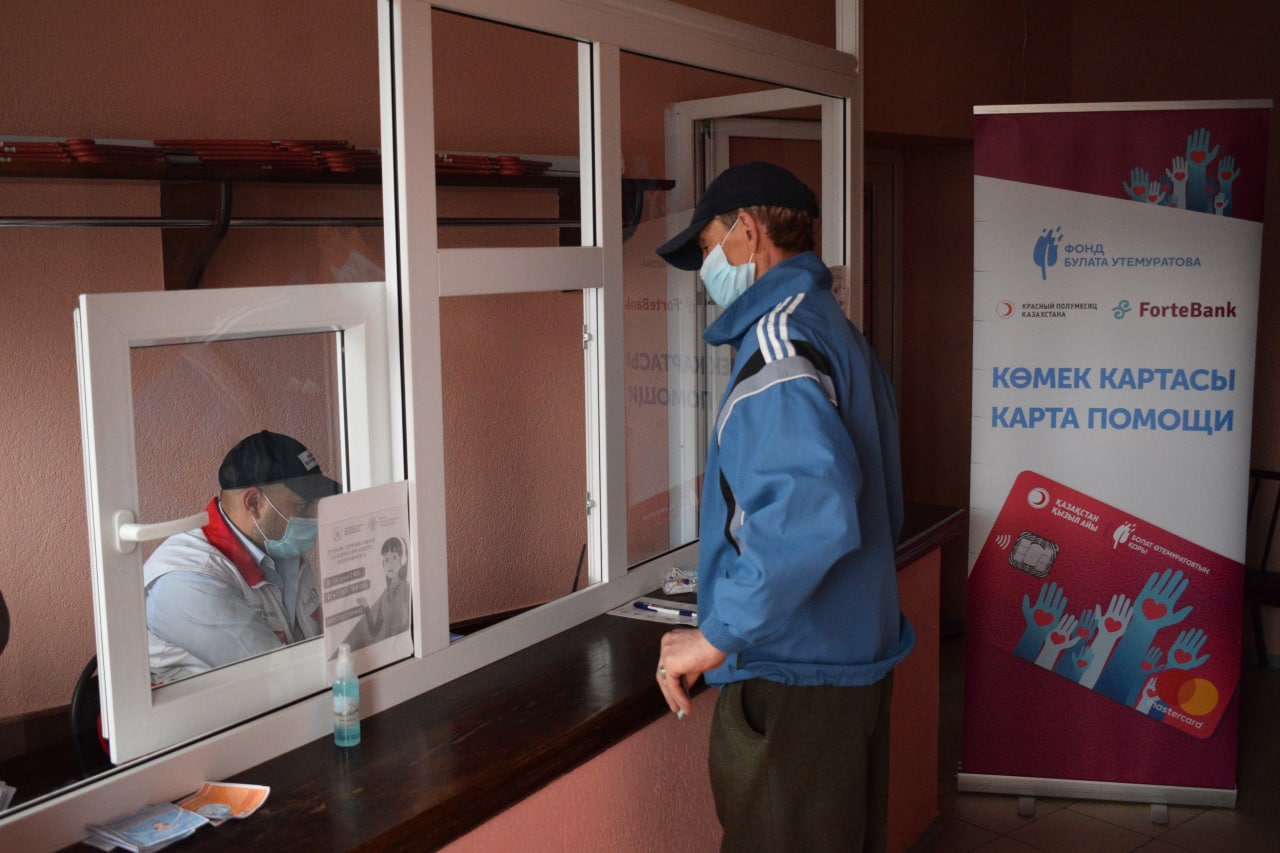 "In our country, people readily respond to calls for help by handing over clothing and food to victims, so there is usually no shortage of humanitarian aid. We decided to turn our focus toward financial support. In this case, the victims have the opportunity to choose how to use the funds received. In our experience, the majority decides to start with the restoration of houses and furniture," said Marat Aitmagambetov, Director of the Bulat Utemuratov's Foundation.
It is not the first time when residents of the suburban area in Petropavlovsk are in the flooded area. They also received aid cards last year. "We already know when the water is rising and we prepare in advance: we lift furniture, roll up carpets, we try to send children and older people to relatives in the city. This year the water was high for several days. The floor repaired last year was swollen again and the walls began to crumble. As soon as the house is not wet, I will restore it," said Kairat Serikbayev, local resident.
"We are very pleased that you did not remain indifferent to our situation. You have been helping not for the first time and thank you for helping not only here, but throughout Kazakhstan," the victims said (quotes from local residents will be added on site).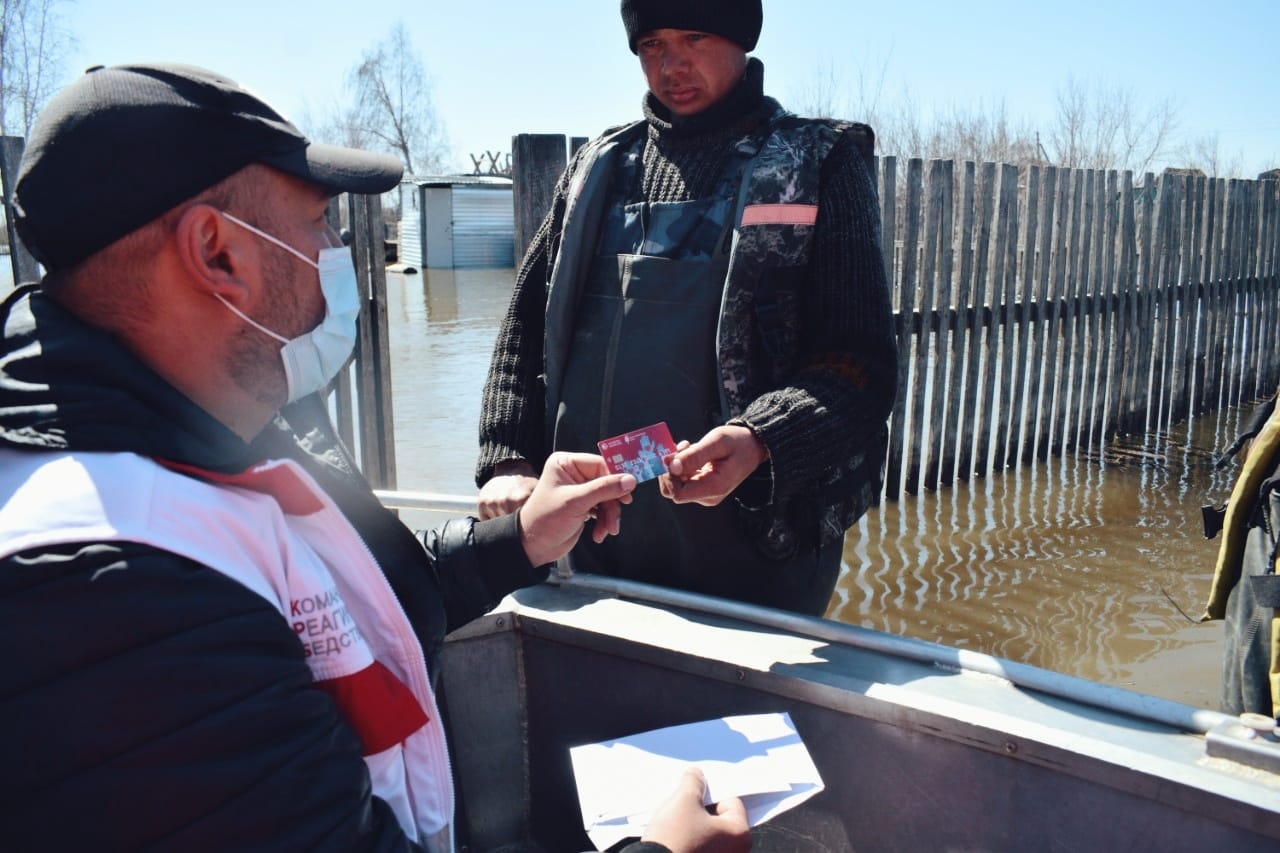 Aid Card, the joint charity project, has been successfully implemented since 2018. Earlier this month, the Bulat Utemuratov's Foundation and the Red Crescent of Kazakhstan provided assistance to 200 affected residents of the Karasu District of the Kostanay region in the amount of 10 million Tenge.
The Bulat Utemuratov's Foundation and the Red Crescent of Kazakhstan, with the cooperation with local emergency agencies, monitor the situation in the regions and are ready to go to the areas of possible floods.

Back to the news