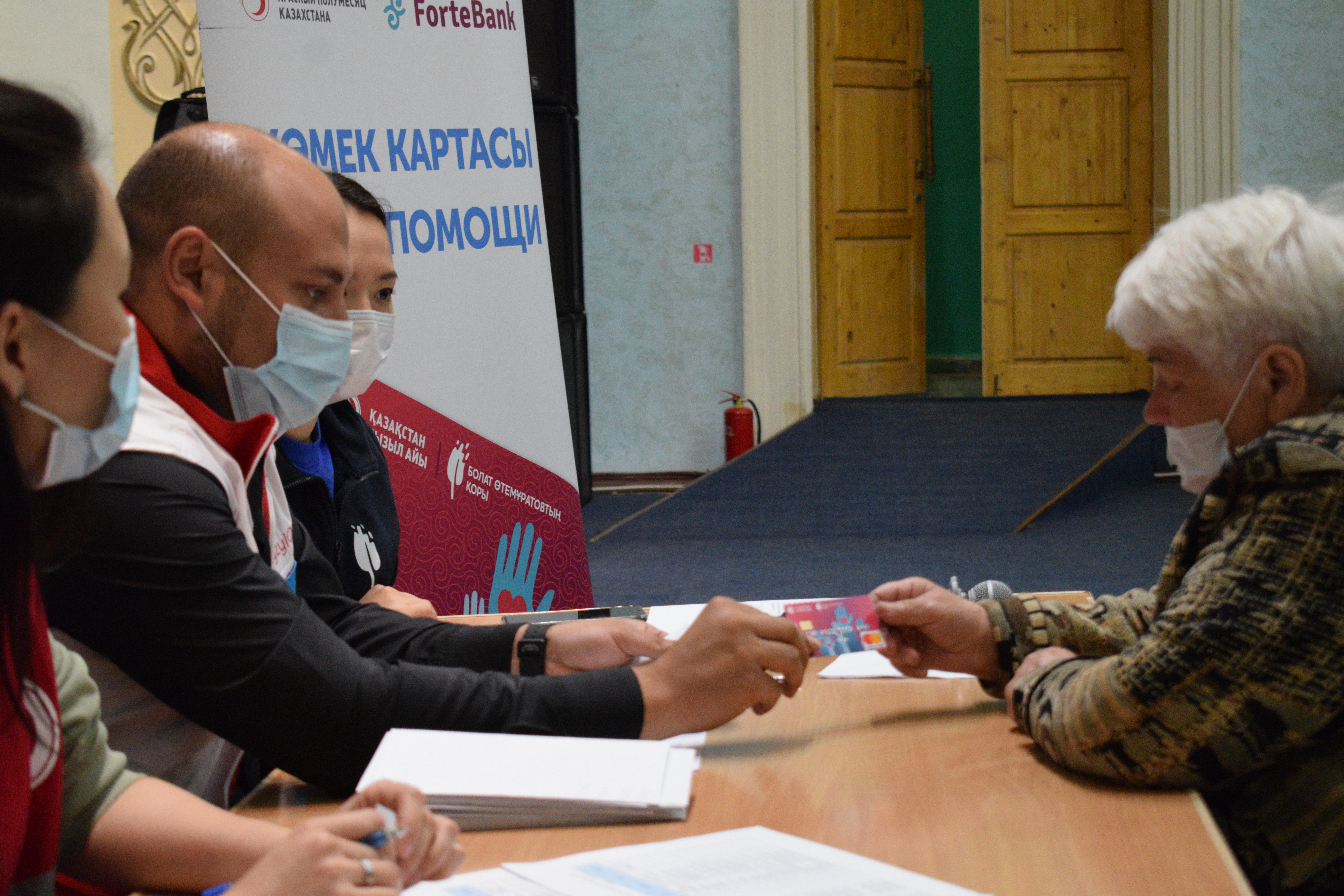 The Bulat Utemuratov's Foundation and the Red Crescent of Kazakhstan rendered assistance to the victims of the major fire in Ridder town
Residents of Ridder town in the East Kazakhstan region, whose houses burned down in a fire on May 10, received "Aid Cards" totalling 30 million Tenge from the Bulat Utemuratov Foundation as part of the joint project with the Red Crescent of Kazakhstan and Fortebank.
"While we were collecting documents, the fire was already about 30 meters away. We quickly got in the car, drove away, and watched from a distance. Suddenly the slate rattled and shatters flew. We realized that our house was on fire, and then the next one and the next one..." recalls Mikhail, a resident of Ridder.
The total area of the fire was 288 hectares, of which 273 hectares were forested. The Red Crescent disaster response team quickly arrived on the scene and, with the help of local government agencies, assessed the situation and the damage suffered by the victims.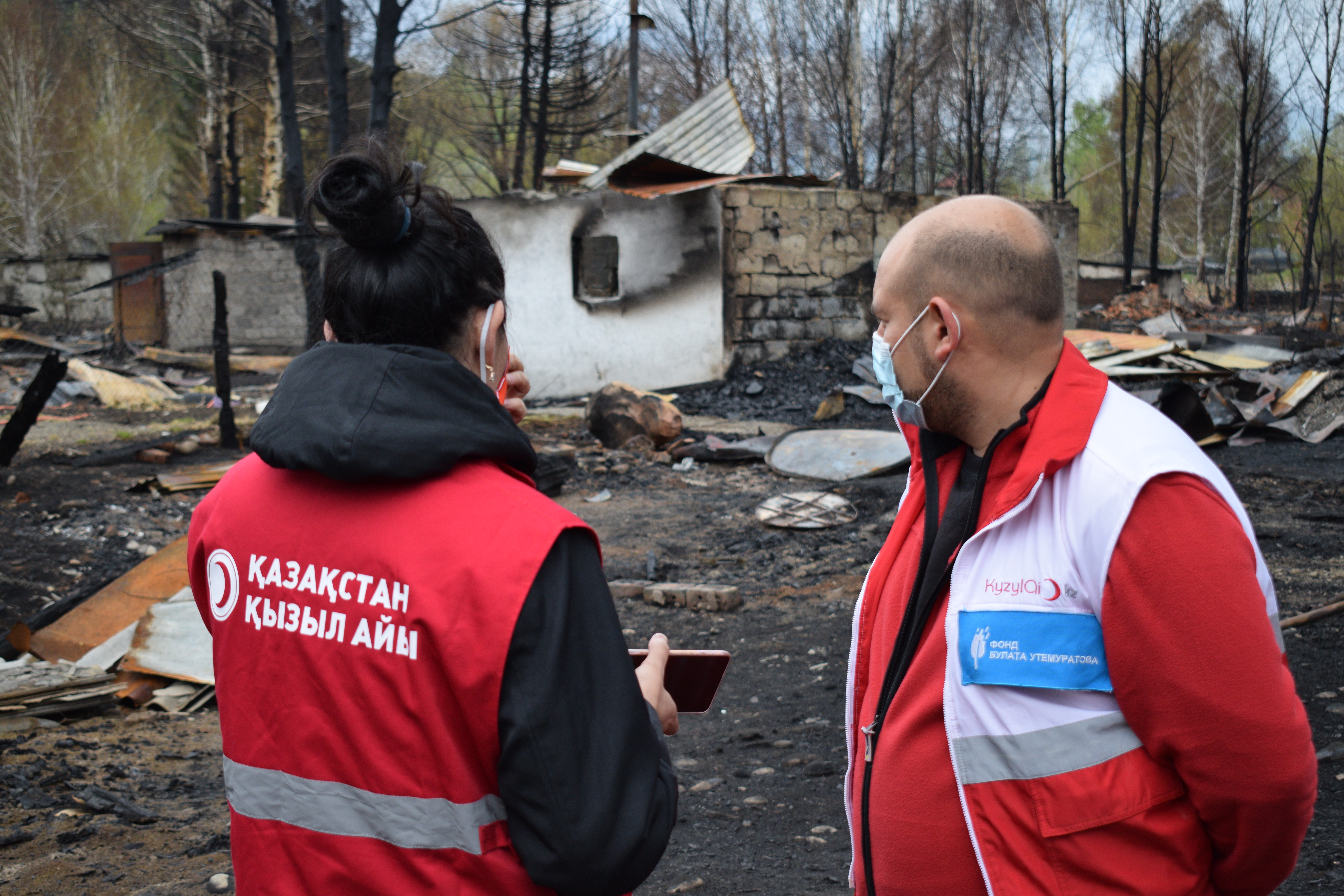 "On the part of the local executive bodies, all the evacuation points were prepared, hotel rooms were provided, as well as three meals a day. Those residents who are with their relatives were provided with humanitarian aid in the form of food and clothing," said Daniyar Bekkazuly Duysenbayev, Deputy Akim of Ridder.
Each of the thirty affected families received bank cards with a face value of 1 million Tenge, and the total amount of aid amounted to 30 million Tenge. The allocated funds will help people cover the first necessary expenses and start rebuilding their homes and property.
"The Red Crescent always responds to all kinds of emergencies, and the fire was no exception. By mobilizing all of our resources with the tremendous support of the Bulat Utemuratov Foundation, we provided the necessary assistance to people left homeless. This tragedy has once again demonstrated the solidarity of our compatriots and the readiness of the Red Crescent to respond promptly to various challenges," said Yerkebek Argimbayev, President of the Red Crescent of Kazakhstan.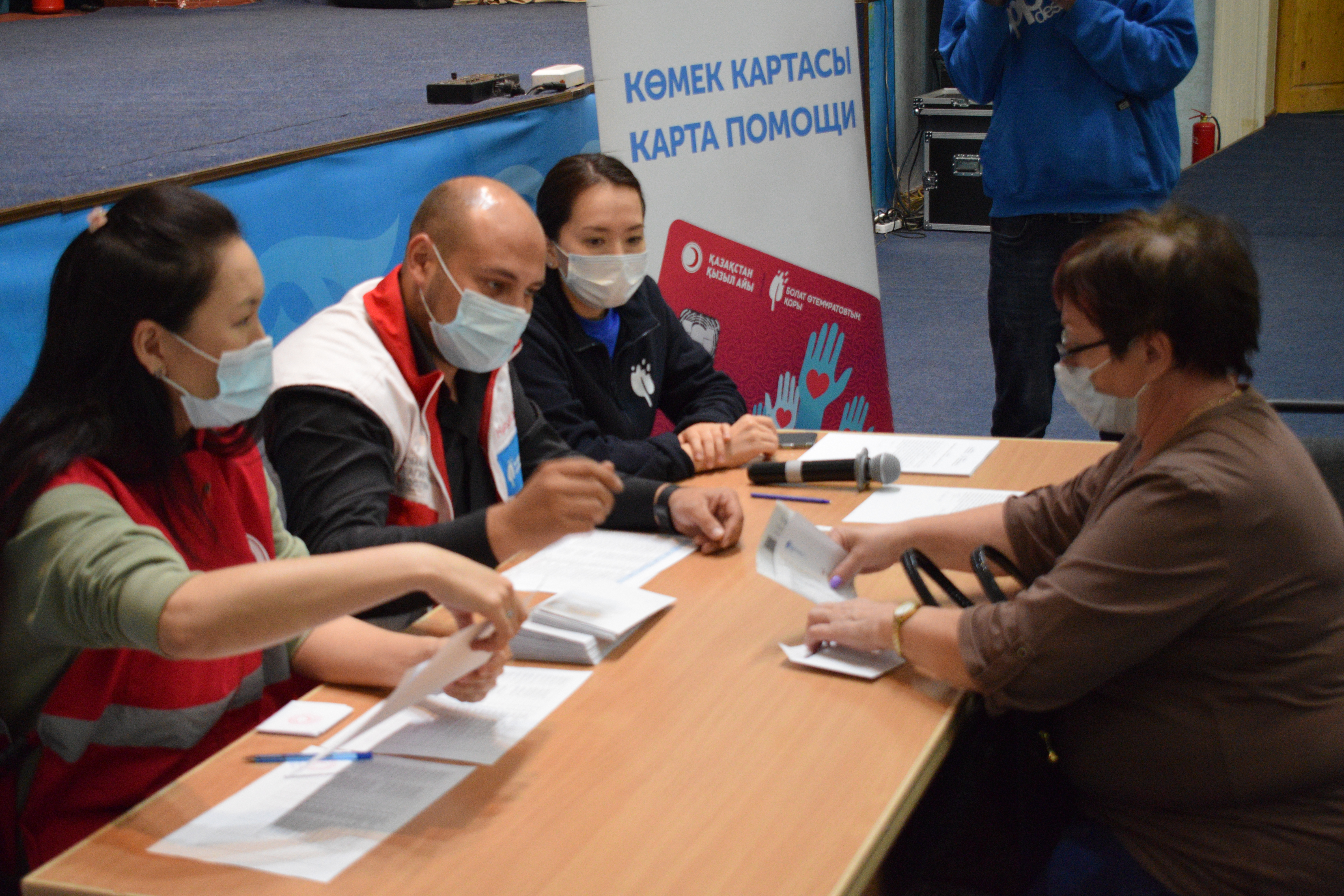 Earlier this year, under the "Aid Card" Project, the Bulat Utemuratov's Foundation provided financial support to flood victims in the northern regions of the country, where 1,061 people received assistance to a total amount of more than 53 million Tenge. Recall that the joint project has been underway since 2018. During this period, the Bulat Utemuratov's Foundation helped 9,196 citizens for a total of about 360 million Tenge.
Back to the news