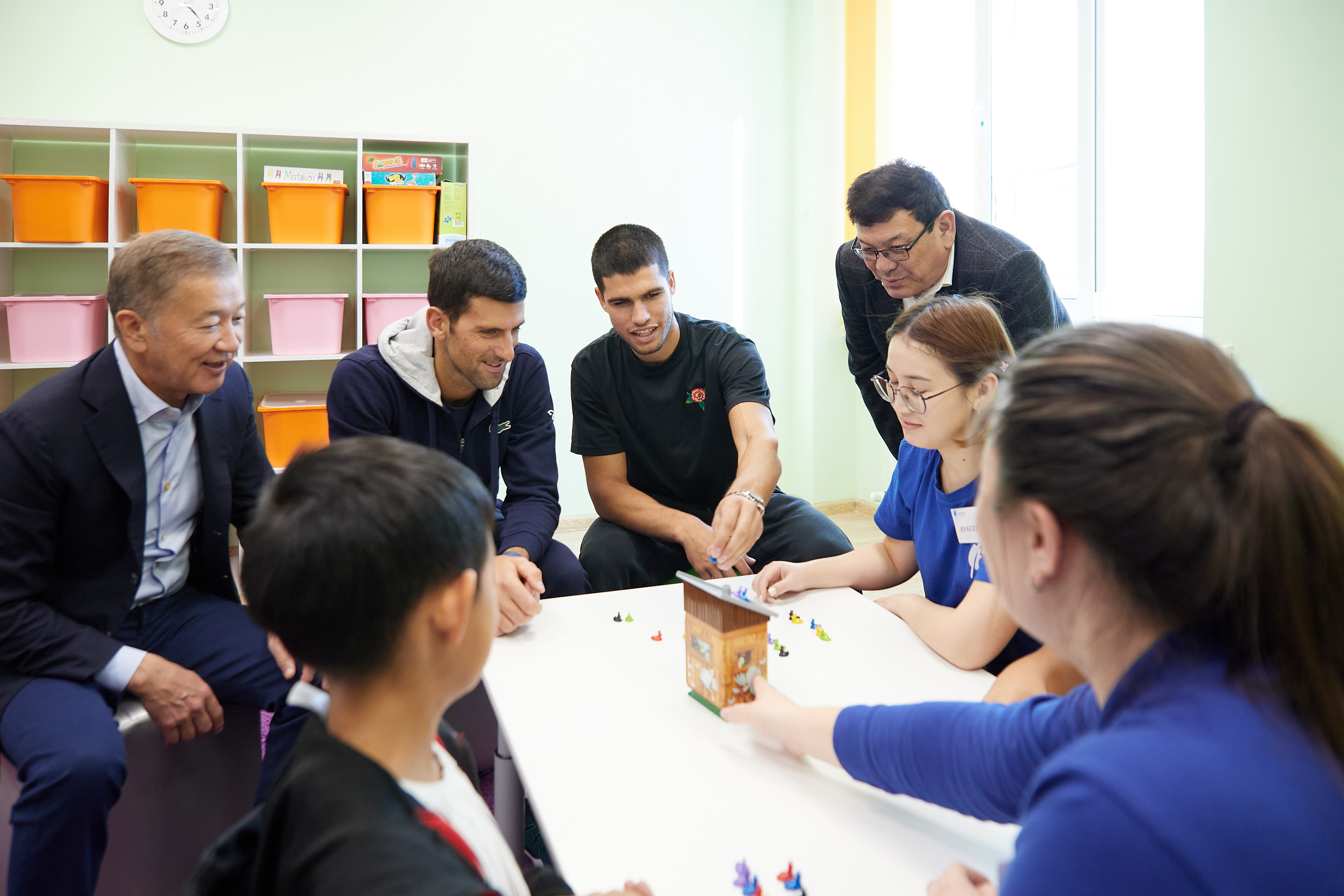 Djokovic, Alcaraz, Medvedev and Auger-Aliassime visited the autism center in Astana
On the eve of their matches at the prestigious competition, tennis players took time for social events. Children and parents visiting the capital's autism center "Asyl Miras" were among the first to meet with sports stars. Similar centers for children with autism have been opened by the Bulat Utemuratov Foundation in 10 cities of Kazakhstan.
President of the Tennis Federation and the founder of the charity foundation Bulat Utemuratov showed the center to Spanish player Carlos Alcaraz, 21-time Grand Slam champion from Serbia Novak Djokovic, Canadian first racket Félix Auger-Aliassime and fourth racket of the world Daniil Medvedev.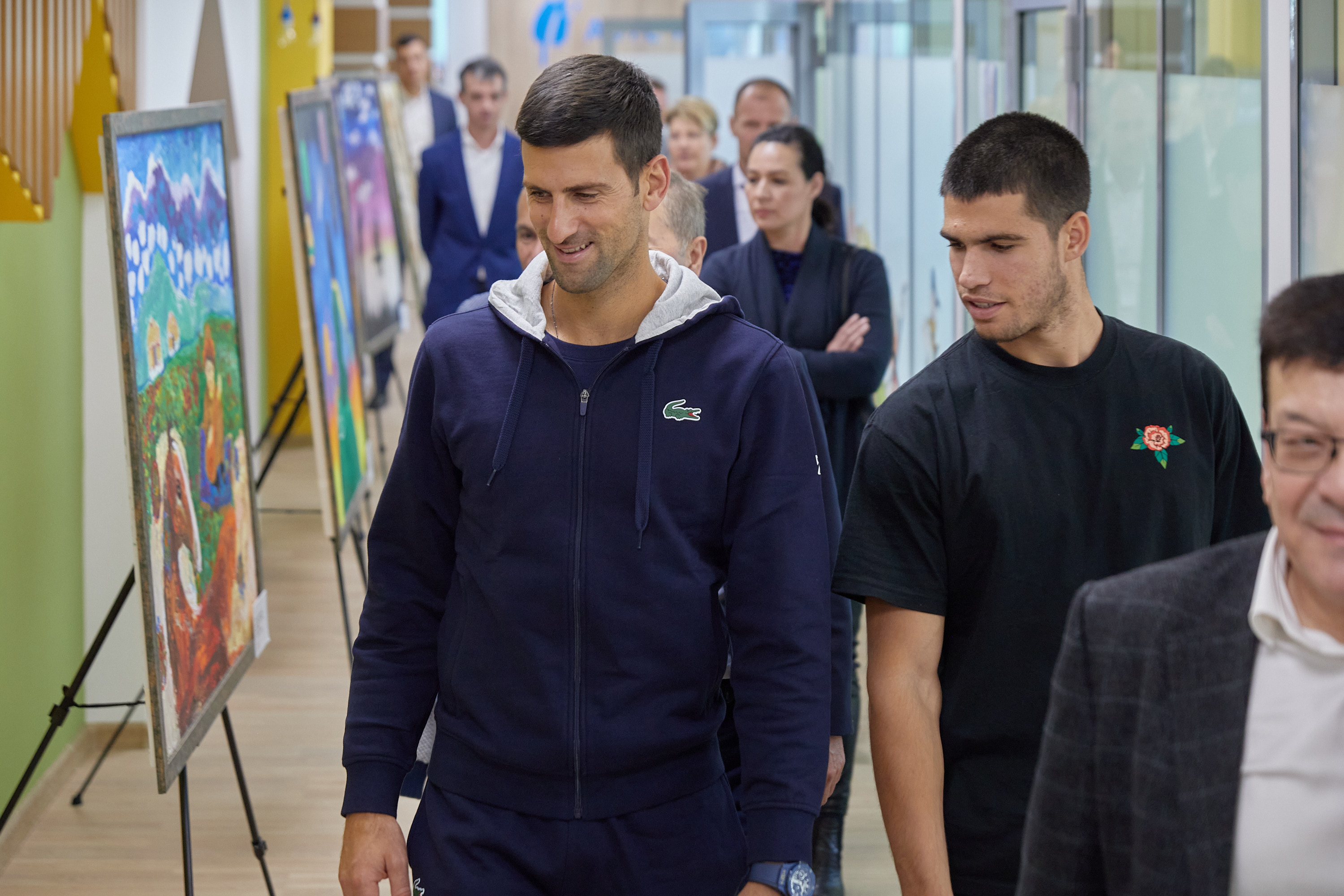 During the tour, the guests were told about the first signs of autism and the importance of timely diagnosis. Among the signs that, according to parents, forced them to be careful are the lack of speech, eye contact and interest in playing with other children, a tendency to line up toys strictly or by color.
An early support program for very young children up to 3 years old has been opened in all 10 "Asyl Miras" centers. Toddlers and parents are taught to understand each other, resolve crisis situations, play with peers, etc., even if the child does not speak. Timely correctional assistance increases a child's chances on an independent and full adult life.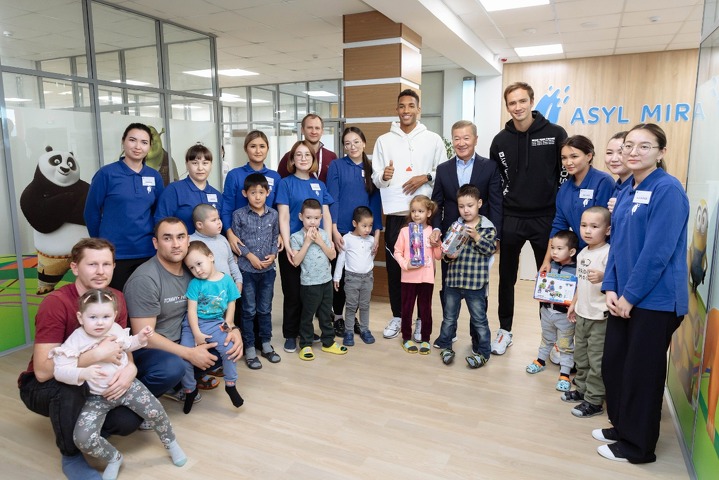 The guests received paintings drawn by childrenas as a gift in memory of the trip.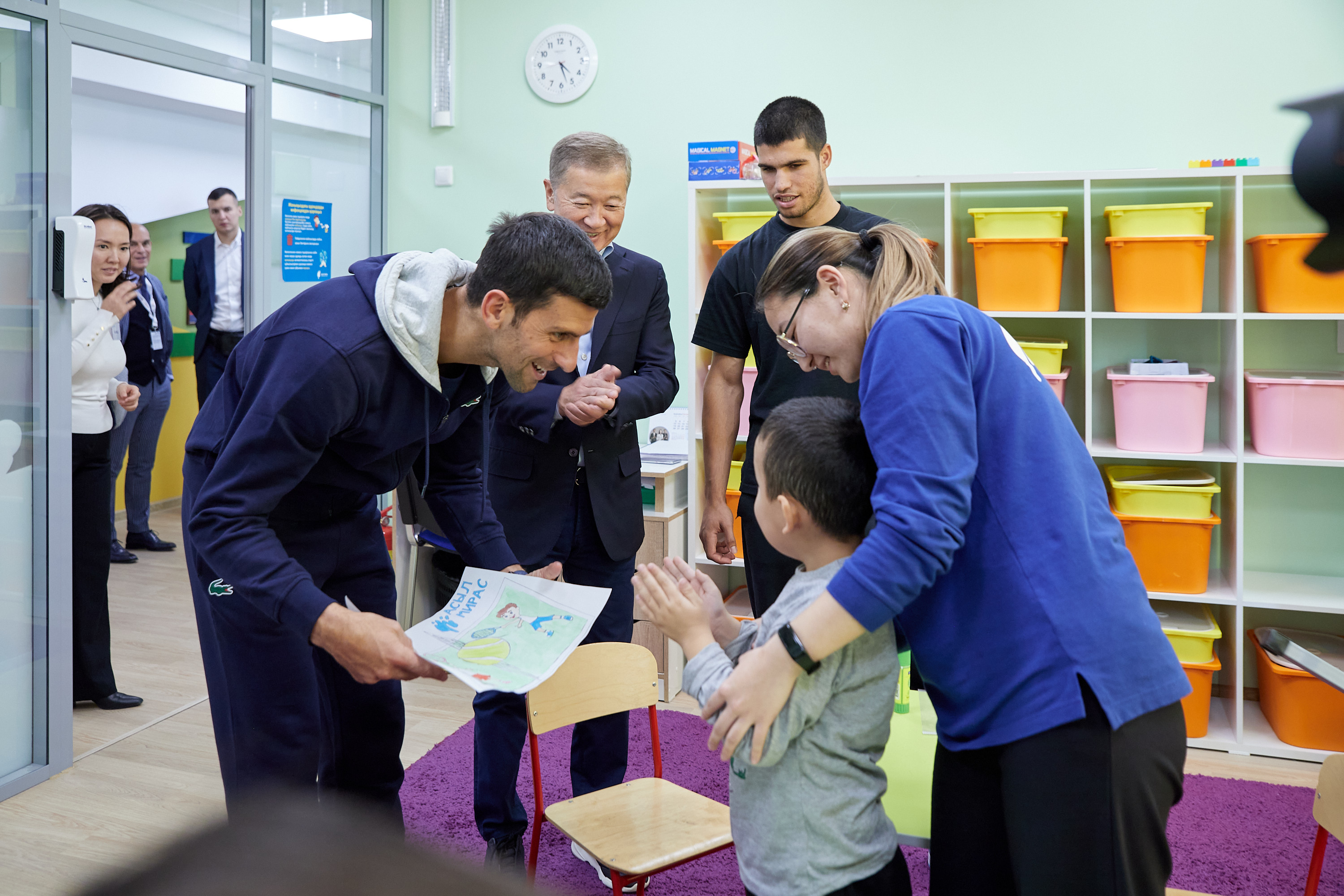 Back to the news