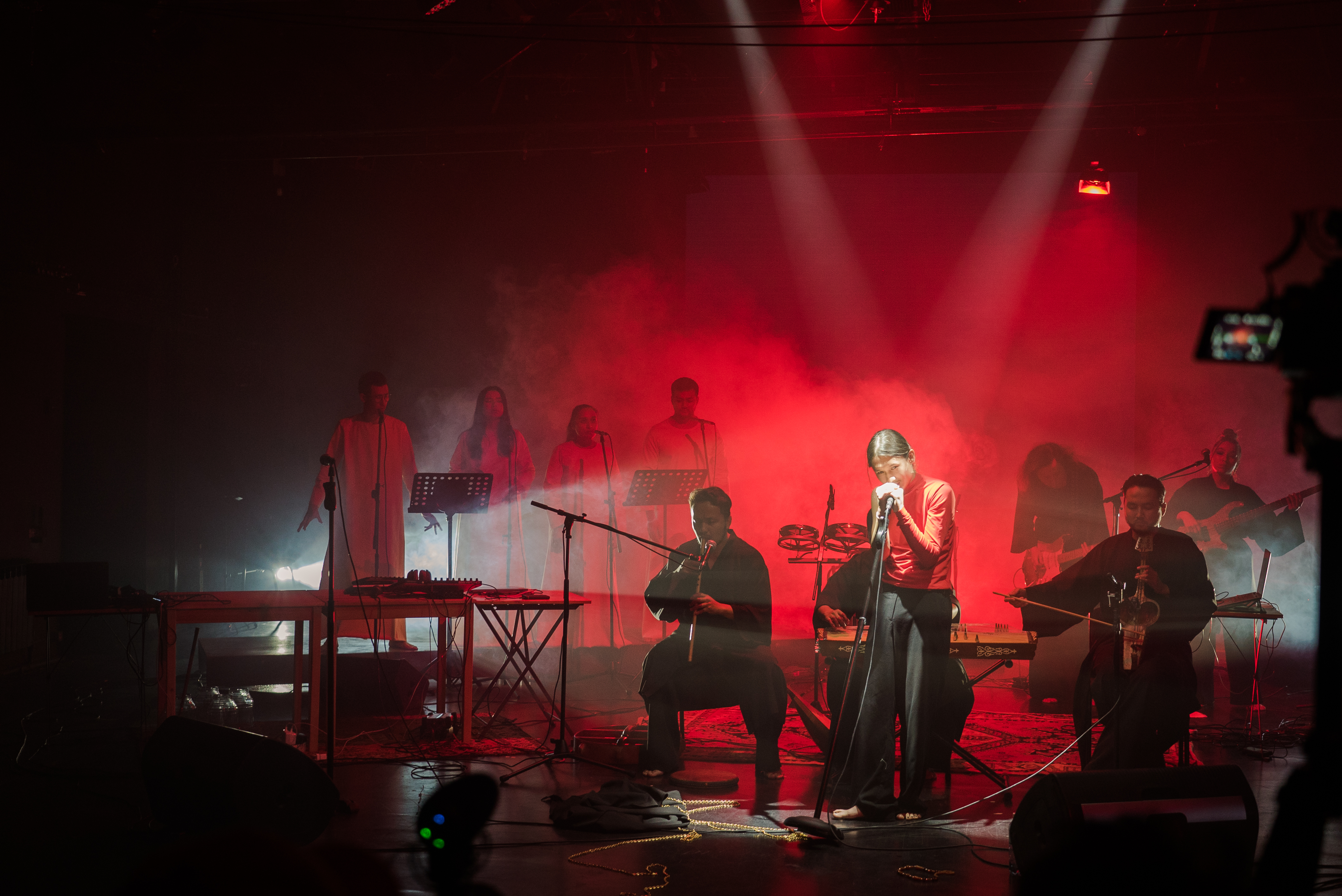 Results of BATYR LAB residency for Central Asian composers presented in Almaty
The second BATYR LAB residency for Central Asian composers, established by the Public Foundation "Batyrkhan Shukenov Foundation" and the Bulat Utemuratov Foundation in 2021, has ended.
BATYR LAB is an educational and practical platform for Central Asian composers, whose main goal is to unlock the potential of local composers and bring them to a new conceptual level.
The residency was held in two workshops: the workshop of modern academic music under the direction of Sanzhar Baiterekov (Kazakhstan) and the experimental workshop of Daler Nazarov (Tajikistan). On a competitive basis, 14 participants and participants were selected and invited from 53 applicants – 6 participants to the workshop of modern academic music and 8 participants to the experimental one. Then the participants went through an educational program dedicated to music management, the basics of copyright, ways to promote an artist, work in cinema and research practices.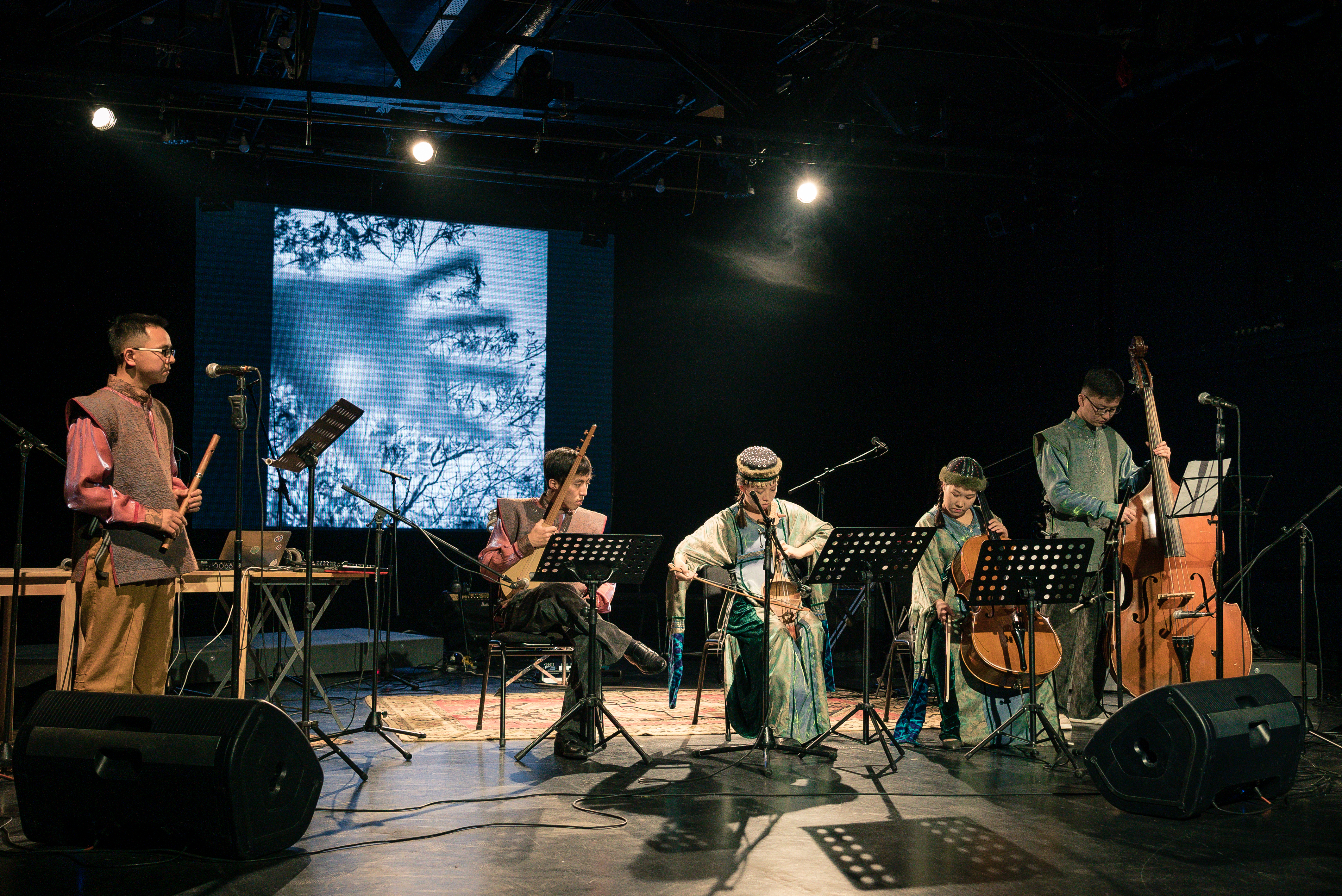 Initially, according to the results of the residency, only four participants were to receive grants in the amount of 1,000,000 tenge for composing new works, but after reviewing the grant applications, the organizers decided to grant grants to seven participants of the experimental workshop, and two participants of the workshop of modern academic music – Dastan Kalmaganbetov (Astana) and Farrukh Akramov (Tashkent).
On October 13, the presentation of the experimental workshop will take place, within the framework of which the mini-album "KÜN JÜT" by Samrat Irzhasov (Almaty), the visual album ORASTA kizlar by Amalia Aybusheva (Tashkent) about collective female memory, the play Qantar by Benazir Alimkhodzhayeva (Almaty), the ambient project "jeruyik?" about human intervention in nature from the metropolitan composer Turan Nurgozhin (tvran), a piece for chamber composition with Kyrgyz folk instruments "Tamyrlar unu" by Dastan Birimkulov (Bishkek), ambient track "Bloom" by Vanya Abramov (be warm) and track "Say hello to the world" by Iliyas Kabi (hellish peace).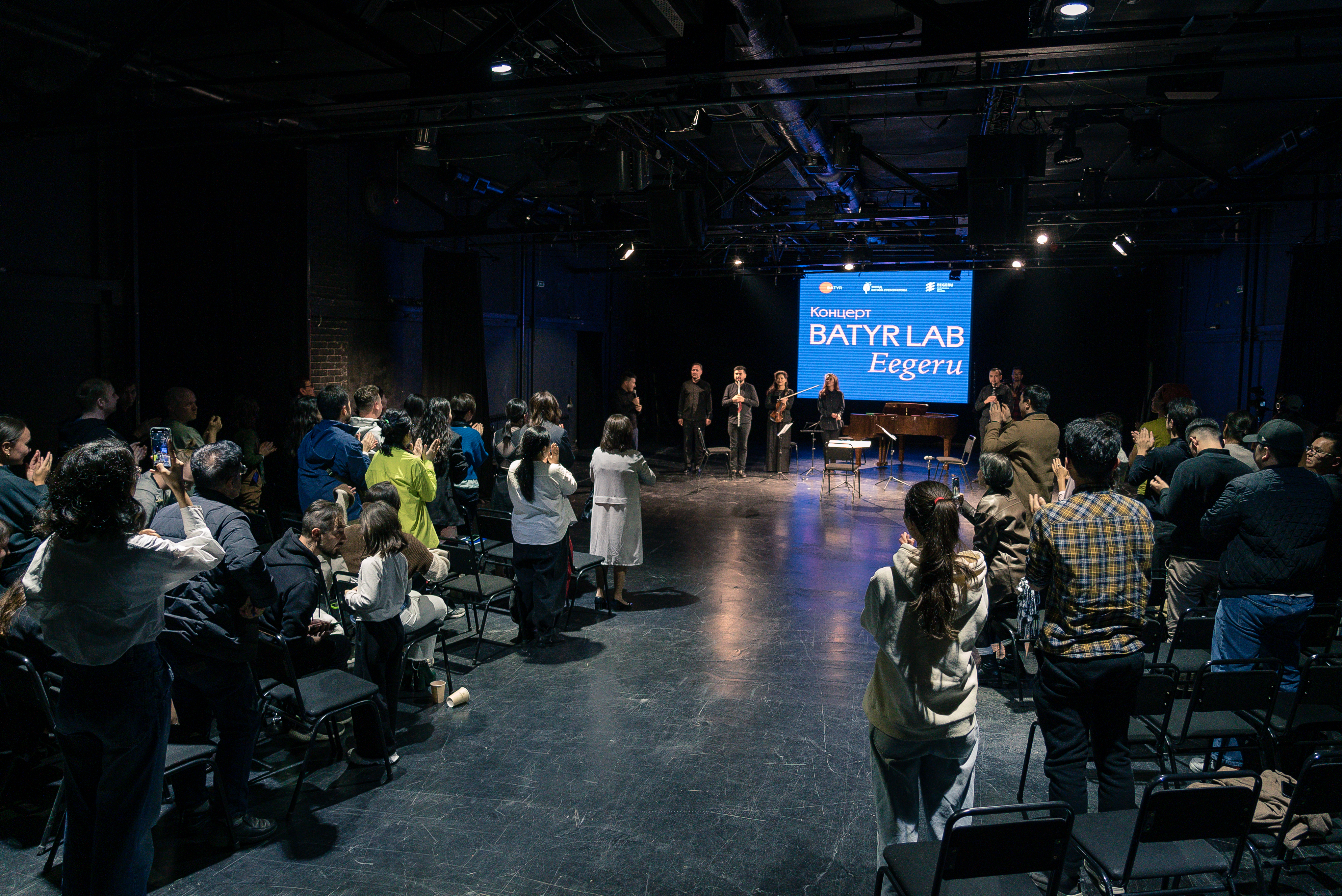 On October 14, pieces written for the Igeru Ensemble of Contemporary academic music – "Lost O'ral" will be performed Farrukha Akramova, dedicated to the ecological disaster of the Aral Sea and "Beipil" Dastana Kalmaganbetova, comprehending humor and obscene language in Kazakh folklore.
The results of BATYR LAB demonstrate the richness and diversity of the contemporary music scene in Central Asia and its wide range of interests: ecology, human rights, feminism, collective memory and issues of national identity. It is important that the authors worked not only with musical material, but also created audiovisual projects, VR spaces and documentary video essays.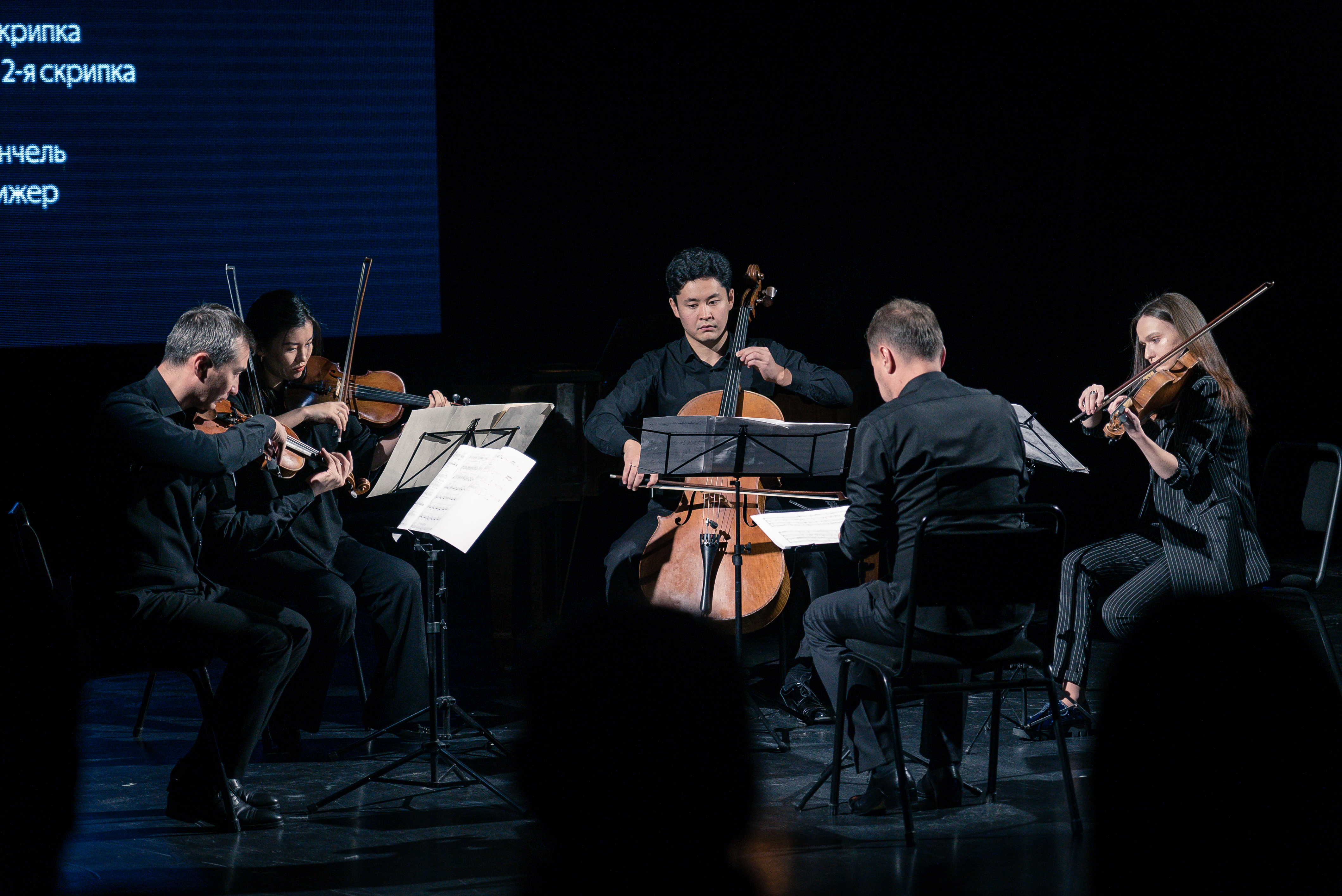 "ВATYR LAB – біздің арманымыздың орындалуы және жасаушылар үшін тамаша жағдайларды қалай көретініміз. Резиденция аясында біз композиторлар үшін бірегей жағдайлар жасаймыз, оларға өз әлеуетін іске асыруға, әріптестерімен танысуға, кәсіби музыкатанушылардан кері байланыс алуға, тірі ұжымдармен жұмыс істеуге, көрінуге және өз тыңдаушысын табуға жаңа білім мен мүмкіндіктер береміз", – деп бөлісті қор директоры Наргиз Шүкенова.
"ВATYR LAB жұмысының алғашқы күнінен бастап әр түрлі және күтпеген музыканттардың қаншалықты жиналғаны белгілі болды. Олардың әрқайсысы өзінің шығармашылығы арқылы әлеммен не туралы сөйлескісі келетінін нақты білді. Біз үшін оларды тыңдауға жағдай жасаған жобаға қатысу үлкен қуаныш болды. Біз резиденцияға қатысушылардың талантты жұмыстарынан ләззат алу үшін жұмыстарының тұсаукесерін асыға күтеміз", - деп атап өтті Болат Өтемұратова қорының директоры Марат Айтмағамбетов.
Back to the news