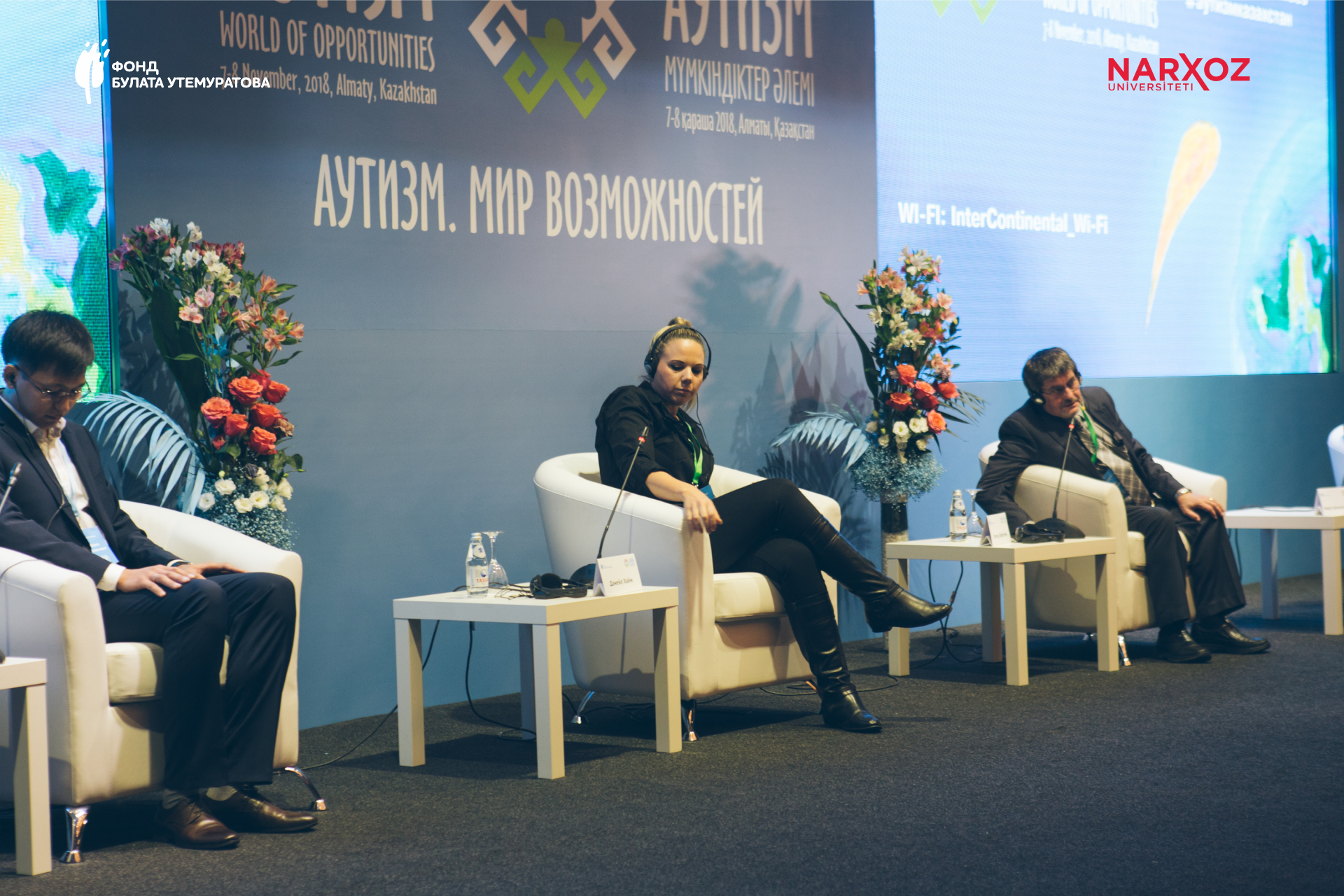 On November 29 and 30, 2022, the IV International Conference "Autism. World of Opportunities" will be held in Almaty
Leading international experts in the field of autism research, developers of best practices and parents of children with ASD will attend the Conference.
We invite all the concerned persons to participate, including journalists and experts, teachers and psychologists, speech therapists and speech pathologists, parents of children with ASD and doctors, as well as organizations that deal with autism issues.
On the first day of the Conference, you will hear lectures from doctors and researchers in the field of ASD from the USA, Poland and other countries. For example, Keith Wargo and Andy Shea (Au-tism Speaks, New York, USA) will talk about new opportunities to improve the quality of life of peo-ple with ASD and their families. Professor Stephen Shore (Adelphi University, New York, USA) will discuss with the audience the four aspects of autism: awareness, acceptance, evaluation and action on the way towards a full-quality and productive life. Nathan Call (Professor of Pediatrics, Marcus Autism Center, Atlanta, USA) will share his experience on behavioral intervention methods when dealing with problem behavior. Connie Kasari (Distinguished Professor, University of California, Los Angeles, USA) will talk about peer relationships at school for children with ASD.
On the second day, well-known professors and specialists will speak: James Partington, Temple Grandin, Philip Polat, Giacomo Vivanti and others. For example, Antonina Shangrau (Clinical Di-rector, Behavior Matters LLC, Alaska, USA) will hold a workshop on effective behavioral plan devel-opment. More information about the program can be found at: http://conference.utemuratovfund.org/
Participation in the Conference is free, you can attend the Conference online, registration is availa-ble at: http://conference.utemuratovfund.org/#registration2

It is worth reminding that the organizers of the IV International Conference "Autism. World of Oppor-tunities" are the Bulat Utemuratov's Foundation and Narxoz University
The Bulat Utemuratov's is a multi-project foundation established in 2014. The Foundation's mission is to help Kazakhstan become a better place for people's life today and in the future through the implementation of projects in the field of healthcare, education, culture and urban planning. The idea of creating the Foundation belongs to its founder Bulat Utemuratov.
Since 2015, the Bulat Utemuratov's Foundation has been implementing the "Autism. One World for All" Program. Today, 11 Asyl Miras Autism Centers are successfully operating in Astana, Al-maty, Kyzylorda, Ust-Kamenogorsk, Aktobe, Uralsk, Shymkent, Taraz, Petropavlovsk, Pavlodar and Karaganda. More than 200 teachers who have been trained in the best world practices by interna-tional experts help improve the quality of life of children with autism spectrum disorders and their families.
Important figures: 14,382 children completed programs at the Asyl Miras Centers, and the skills of children in intervention programs improved twice on average.
Narxoz University is one of the leading universities in Kazakhstan, which has trained more than 140,000 graduates in the economy over 60 years of history. Today, students in the University are trained in a wide range of educational programs - from accounting and finance to IT and jurispru-dence. In 2022, Narxoz received international FIBAA accreditation, which means recognition of the quality of education and diplomas at the international level.

Back to the news