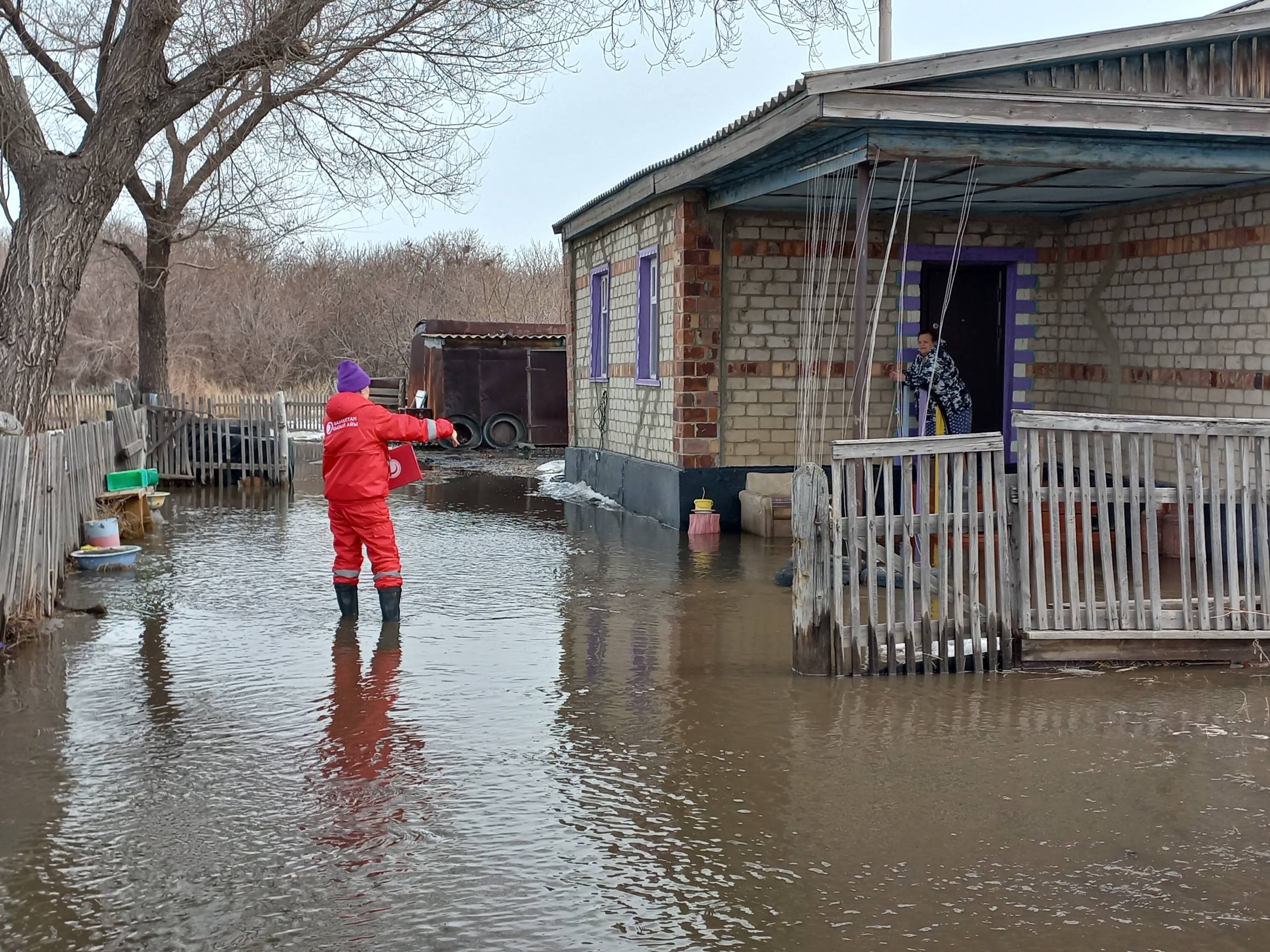 Over 1,000 people affected by devastating floods received 110 million tenge assistance
The Bulat Utemuratov's Foundation in cooperation with Red Crescent of Kazakhstan and Forte Bank have issued the Aid Cards to people who suffered from the spring floods to the total amount of more than 110 mln tenge. Targeted financial aid has been provided to 224 families to mitigate the consequences of the destructive floods in Aktobe, Pavlodar and Western Kazakhstan regions.
Financial aid was provided to 25 households (86 people) of the Pavlodar region (Rozhdestvenka and Kalinovka villages), 127 families (660 people) of the Aktobe city (Almaty and Astana districts), 72 families (359 people) of the Western region of Kazakhstan (Shalgyn, Araltal and Zhaksybay villages as well as Aksay city). There were single pensioners, families with many children and families with one parent among the aid recipients.
"This is the fifth year we have been implementing the Aid Card Project, during the time we have had the opportunity to see the need for such projects. With a certain amount of money available – in average it is 400,000 tenge per family – people feel more confident in planning their expenses. In our experience, received money is invested in home renovation or spent on buying the food and medicines," - said Marat Aitmagambetov, Director of the Bulat Utemuratov Foundation.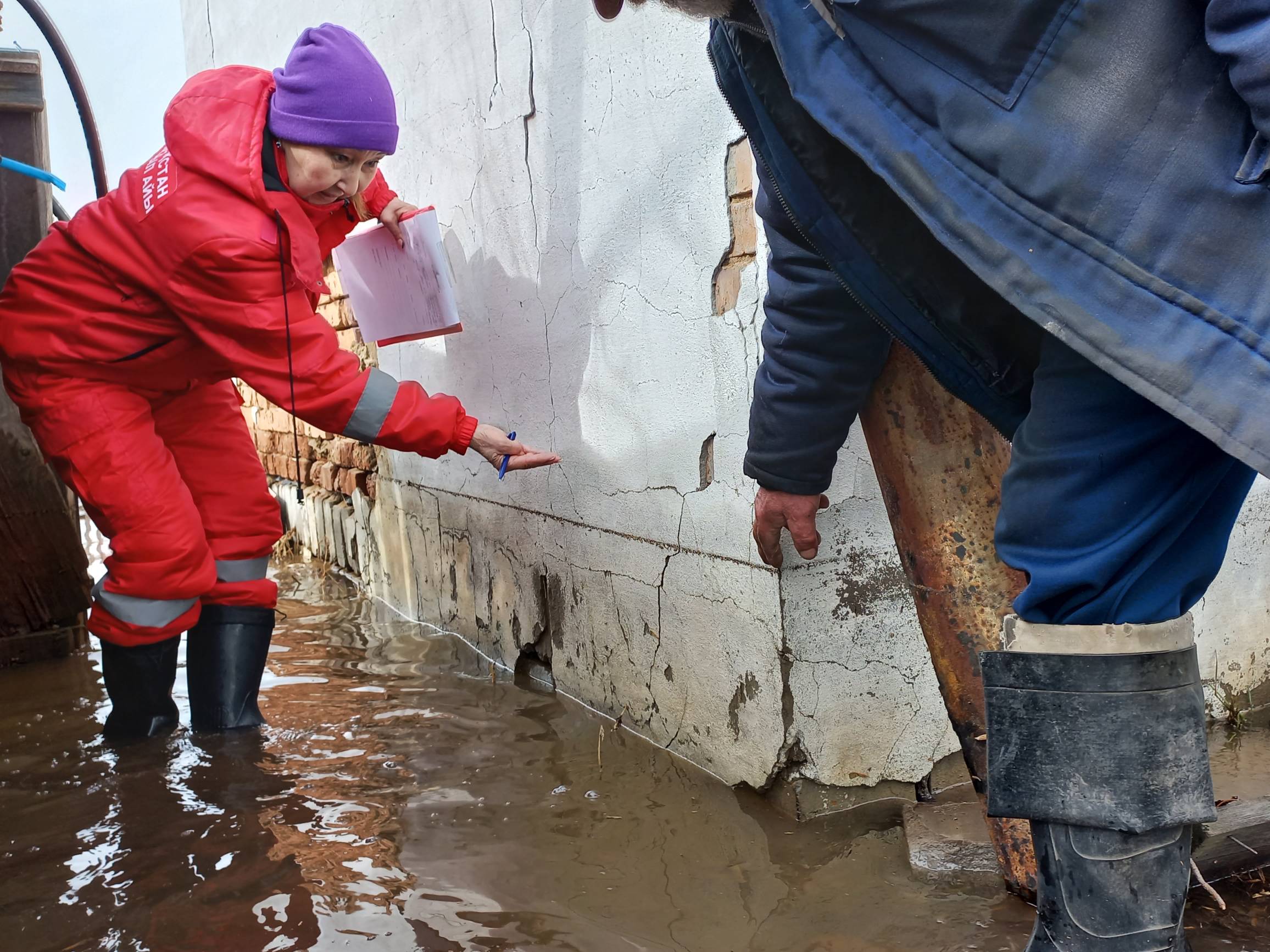 "I have lived in this house for more than 10 years and this is the first time the water came to our home, we did not expect it, – Tatyana Kokh, a resident of the Rozhdestvenskoye village, recalled – We packed bags and documents in 5 minutes and sent our daughter and her one-year-old child to the relatives in town, while my husband and I stayed in our house trying to save our furniture. Water stood in the house for more than a day. During that time, the floors in the four rooms completely dampened and the plaster on the walls came loose. Even though 2 weeks have already passed, wetness is still felt in the house and water squelches under the floorboards. This is why our daughter with her child can't return home. We are waiting for warming-up so we can start overhaul. We plan to repair one room at a time. First of all, we will use the obtained money to buy new floorboards. We hope to complete the renovation over the summer."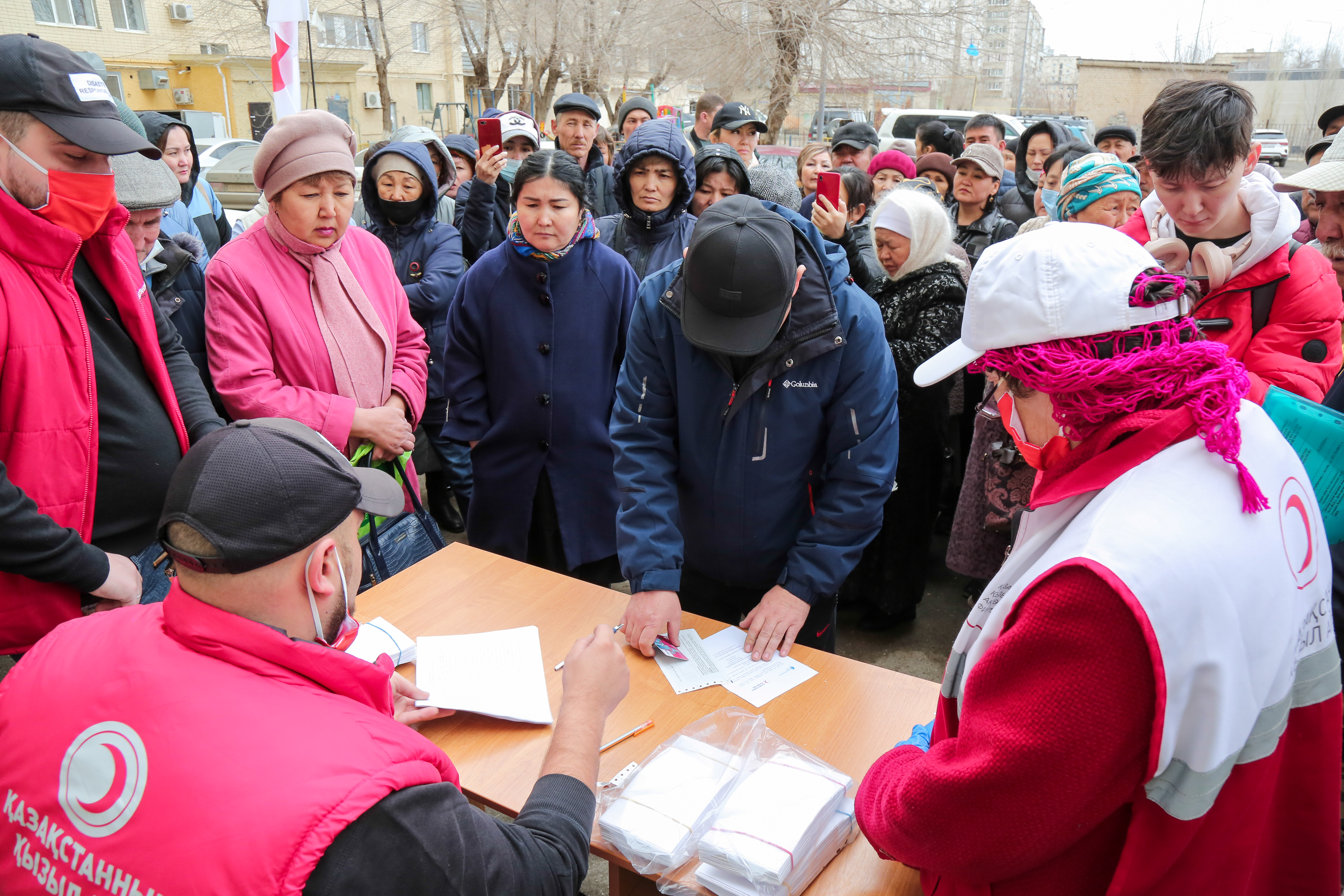 By now, the floods have declined, most people have been evacuated - their lives and health are not in danger.
"I plan to use the obtained money to restore our house. The walls are completely dampened, the wallpaper in the rooms is peeled, and the sofa is completely unusable. There is a lot of work ahead. But thanks to the aid we have received, we will be able to start renovation as soon as possible," Dinara Shalabaeva, a resident of Aktobe, said.
Let us remember that the Aid Card, the joint project of the Bulat Utemuratov's Foundation, Red Crescent of Kazakhstan and ForteBank, was launched for the first time in 2018. Over the years, more than 9,000 Kazakhstanis have received assistance in combating the consequences of spring floods in the amount of 360 million tenge

Back to the news