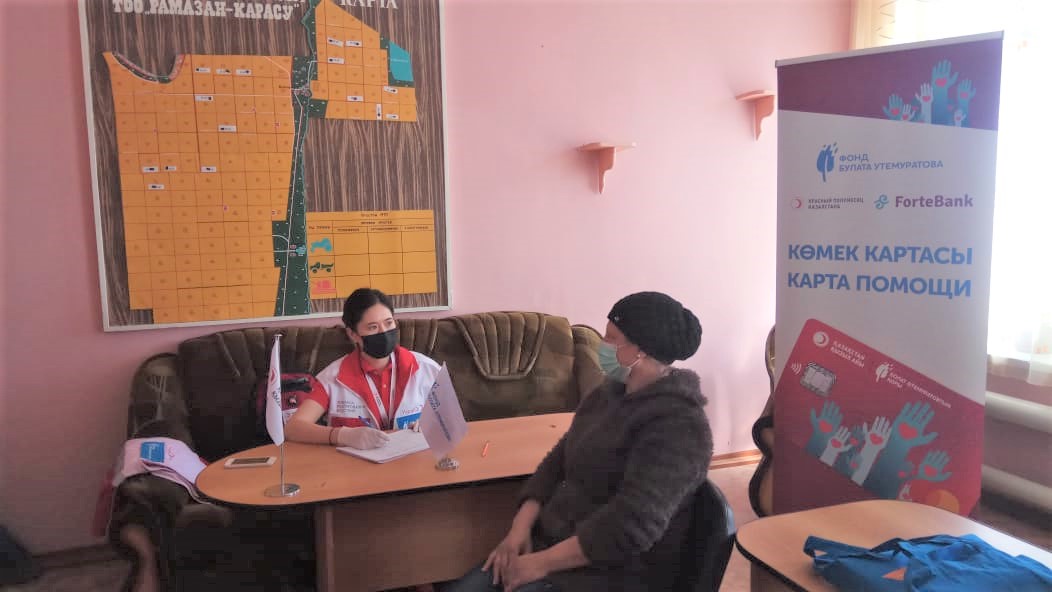 FINANCIAL ASSISTANCE WAS RENDERED TO THE VICTIMS OF FLOODS IN KOSTANAY REGION
The Bulat Utemuratov's Foundation jointly with the Red Crescent of Kazakhstan and ForteBank continue the implementation of the "Aid Card" Project to provide financial support to citizens of Kazakhstan who suffered from natural and man-made disasters.
Today the Red Crescent Response Team has handed over cards with money to 61 families affected by spring floods in Karamyrza Village, Kostanay region. Assistance was rendered to 197 persons for a total of KZT 9,850,000. With the money received, people will be able to purchase essential goods and partially restore their property.
"Unfortunately, the traditional spring floods repeat this year, and despite the state of emergency in the country, we and our partners continue to work and implement the "Aid Card" Project in favor of beneficiaries. We hope that we will facilitate the severity of flood consequences for our fellow citizens," said Marat Aitmagambetov, Director of the Bulat Utemuratov's Foundation.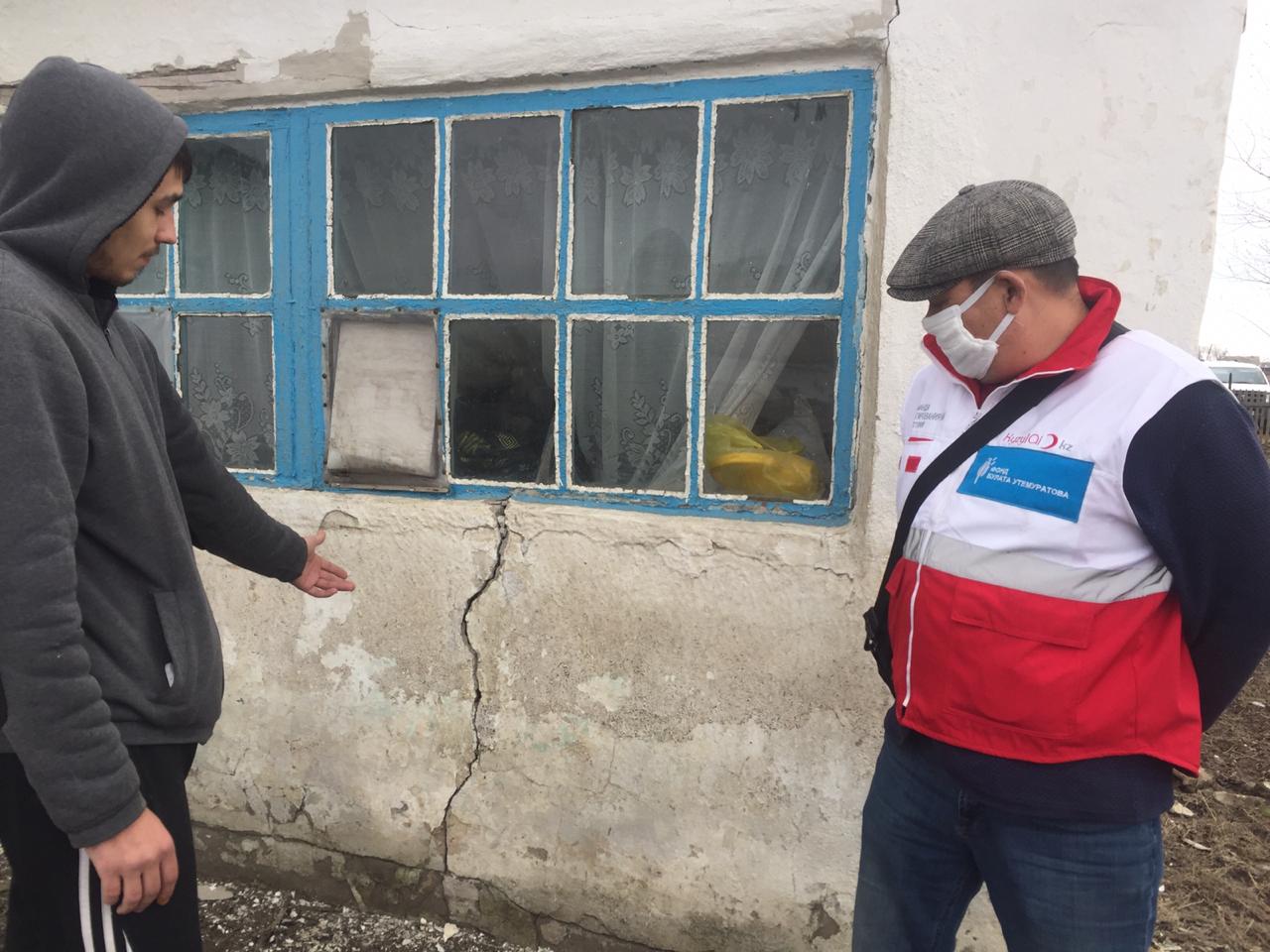 "Aid Card", the joint charity project, was launched in 2018. The Bulat Utemuratov's Foundation allocates money to support residents of the country's regions affected by natural and man-made disasters. The Red Crescent identifies those in need of assistance and arranges transfer of Fortebank cards with money in the account to them. In 2018, assistance was provided to 863 families in the East Kazakhstan region for the total amount of almost 82 million Tenge. In 2019, financial assistance was provided to 764 families for the amount of almost 114 million Tenge. The assistance was provided to flood victims in Karaganda, Akmola, North Kazakhstan and Almaty regions, as well as the residents of Arys, who suffered from explosions at the ammunition depot.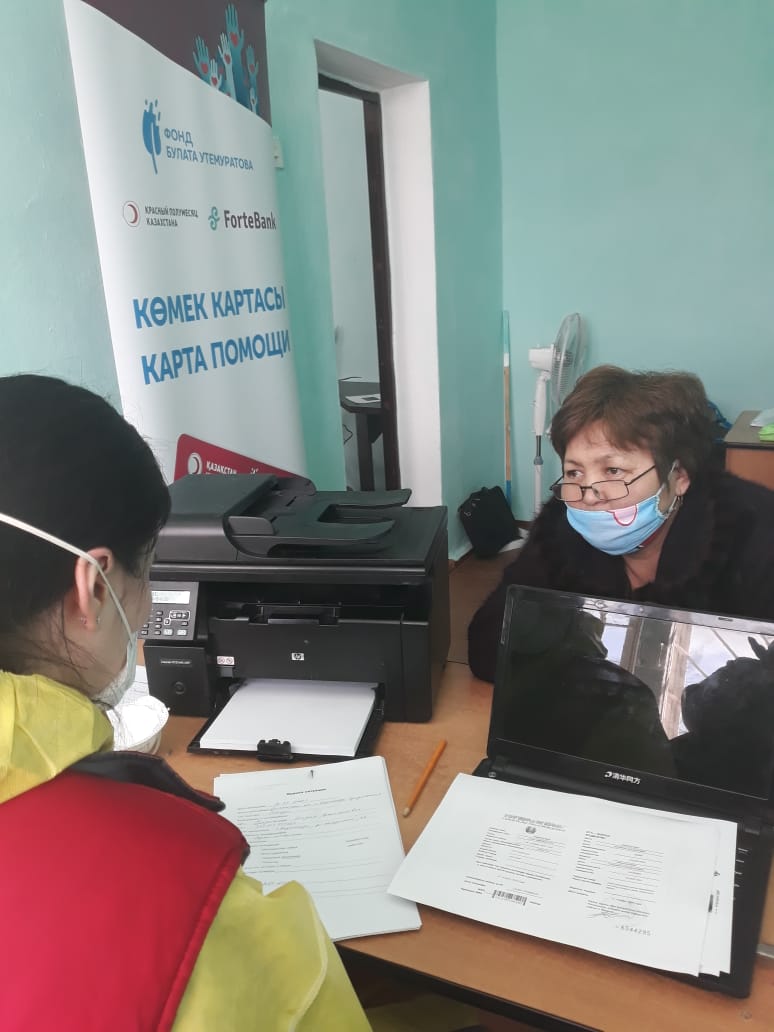 The Bulat Utemuratov's Foundation and the Red Crescent of Kazakhstan, with the cooperation of local emergency agencies, monitor the situation in the regions and are ready to go to the areas of possible floods.
Back to the news