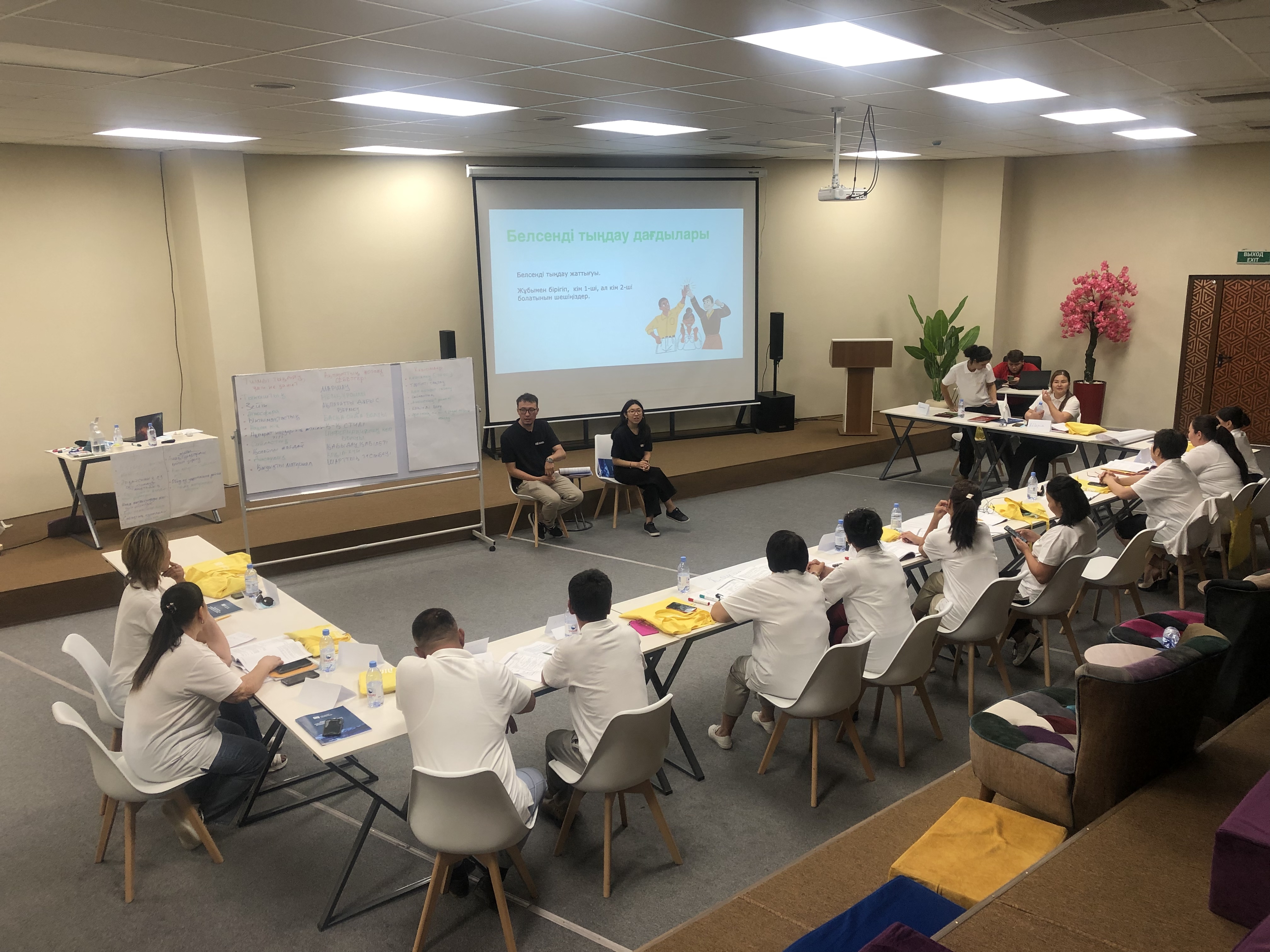 Jas Leader Akademiiasy teacher training program started in Turkestan
The Bulat Utemuratov Foundation has launched the Jas Leader Akademiiasy program in Turkestan, the spiritual capital of the Turkic world. The goal of the program is to support and develop leadership skills among students in grades 5-11. Children will be taught skills that are in demand, which are not taught in school - communication skills, speaking in front of an audience, planning and time management, self-presentation and development of self-confidence.
From July 26, teachers - future trainers of the Jas Leader Akademiiasy - began training in the trainer training program. During the month 100 teachers from 50 pilot schools of the city of Turkestan, the Turkestan region and the city of Shymkent will participate in the training where they will get acquainted with the elective program and learn the specifics of teaching the course. Methodological manuals were developed in Kazakh specifically for teachers of Kazakh schools. Education at the training is not in the accustomed lecture format, but in an accessible, interactive form.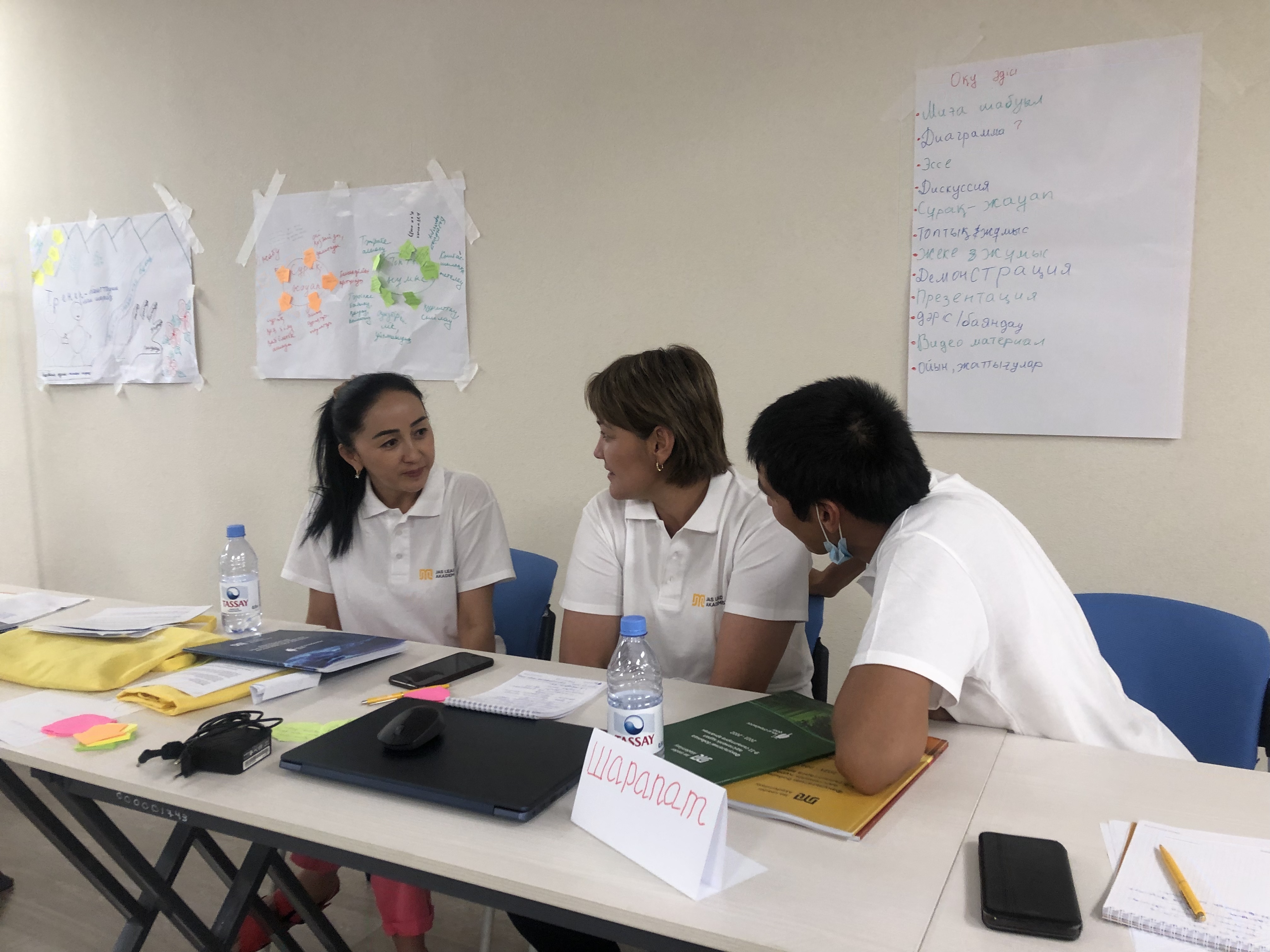 "One of the exercises of the first day helped me look at my profession in a new way - now I can be not just a teacher, but also a mentor for my students", a participant from Turkestan shared her impressions of the training.
After completing the training, teachers will be able to conduct elective Jas Leader Akademiiasy classes in their schools and will receive a full package of materials for further work during the next school year for students in grades 5-11.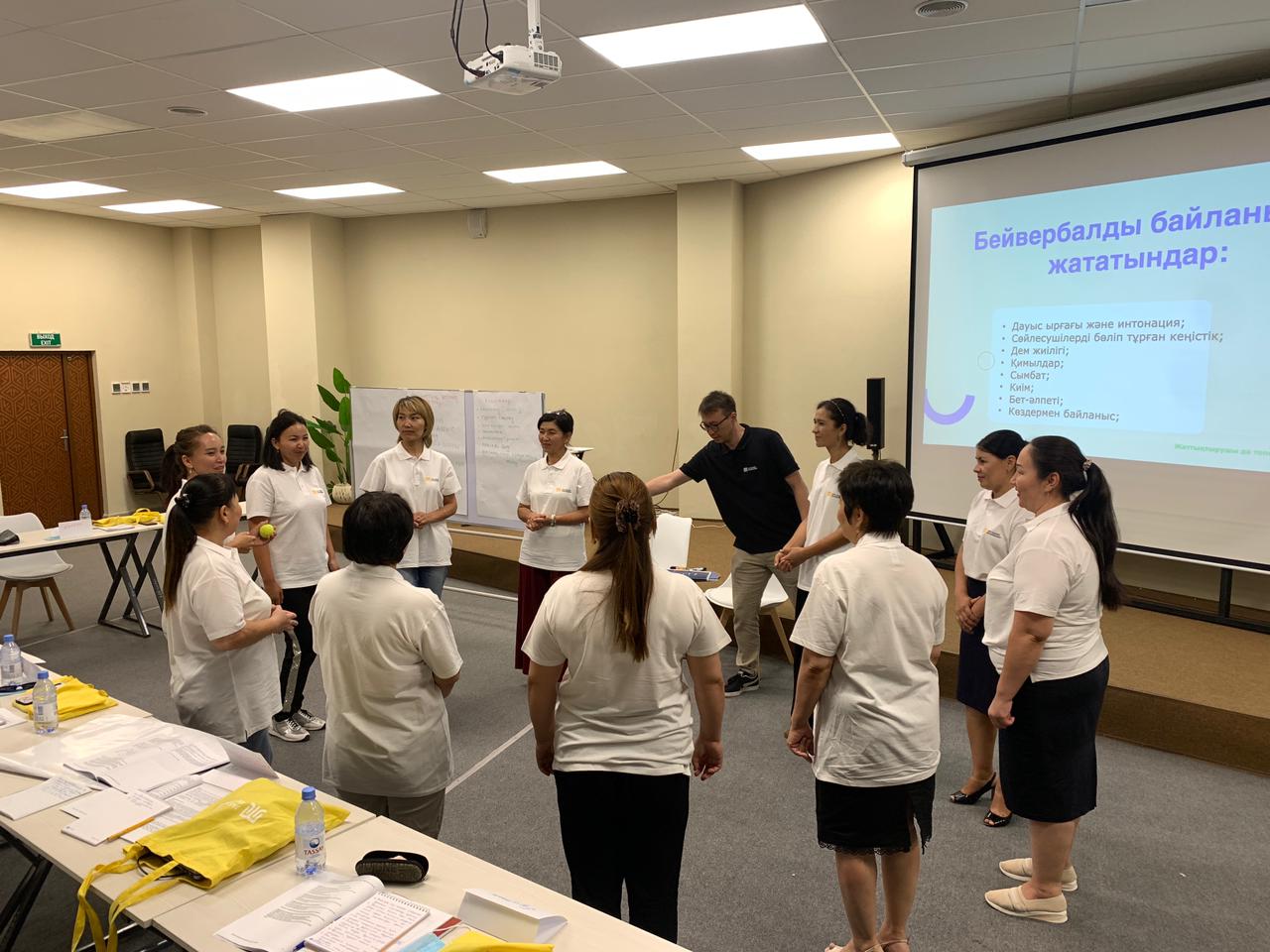 "The role of a teacher in the Jas Leader Akademiiasy is given special importance. In our program the trainer does not dominate the participants, but is on the same level with them. He/she helps them to get material, acquire knowledge and experience, acting not from the position of "superior to inferior", but from the position of "equal to equal", said Marat Aitmagambetov, Director of the Bulat Utemuratov's Foundation.
More than 15,000 schoolchildren of Turkestan and Turkestan region and the city of Shymkent will start studying at the Jas Leader Akademiiasy. Over the next five years, the geography of the program will gradually expand to the Zhambyl, Kyzylorda, Atyrau, Mangystau, West Kazakhstan, Aktobe, and Almaty regions, with a total program budget of $5 million.
Back to the news